From
Entertainmentwise
The UK release date for Robert Pattinson's new movie, Bel Ami has been announced and we don't have that long to wait!
(Kate: What do mean not long to wait? That's an age away!!)
Optimum Releasing, have just revealed that the UK theatrical release date for the movie will be August 2011.
It is thought that this is a tentative release date as it still has TBC next to it but hopefully it won't be too far off.
The film is as yet unrated, but from the saucy tit bits we've been hearing of, it probably won't be a 12A!
(Kate: It better not or I'll be writing to someone!)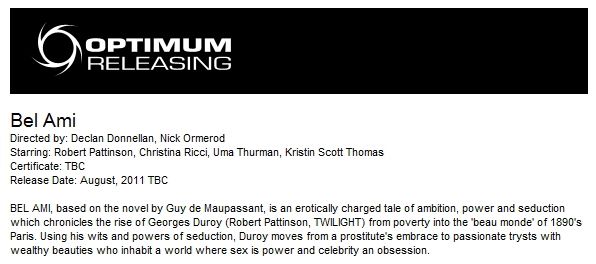 Sources
Entertainmentwise
and
BelAmiFilm