UHQ pictures of Robert Pattinson's Dior Launch + More Info On The Roll-Out
UPDATE2
: Since the launch has wrapped up, there are a couple more great comments from journalists. I'm keeping them up top in this post. First, a great comment from one of the journalists that shared several instagram pics with us and then another applauding tweet:
"Still can't get over what a humble, smart, and normal guy he is! He was amazing!"
(
Source
)
Just interviewed #RobertPattinson: so adorable. Wish I could put him in my luggage! the feature on the oct issue of @Glamouritalia #DiorRob
— Nina Verdelli (@ninaverdelli) June 13, 2013
UPDATE
: More tweets and pics from the amazing DiorRob launch! Bottom of the post.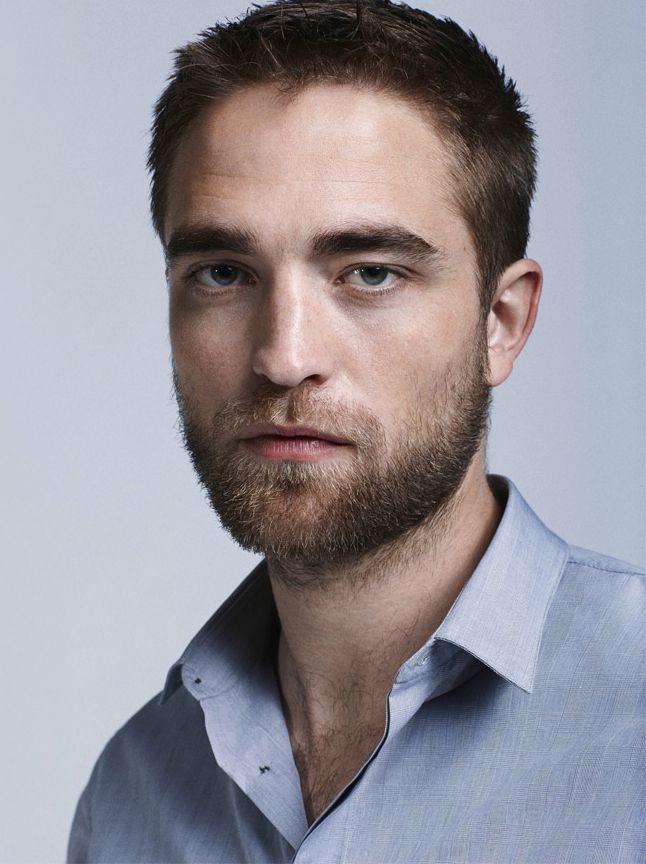 Click for UHQ!


Are you still hanging in there??? All this goodness and we still haven't seen the ad! There's some fun info still coming in from the journalists that were granted the extreme pleasure to experience DiorRob launch event....and it's a 3 DAY EVENT!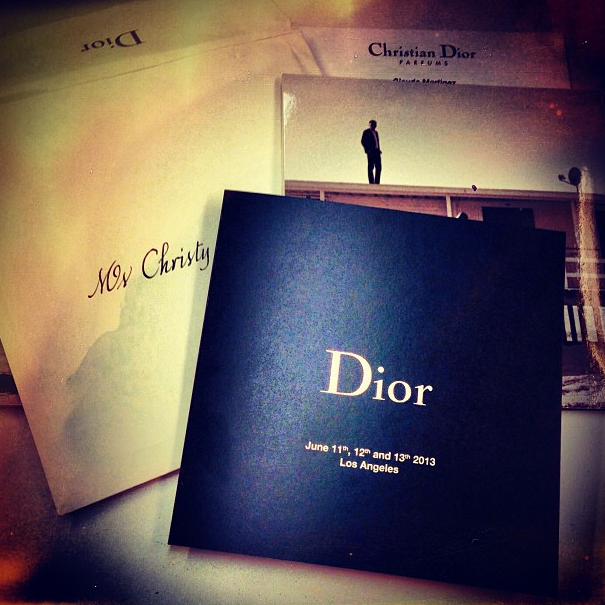 What I wouldn't do to get my hands on that press kit. So so cool. There have also been some really great tweets about how Rob is the best man ever. Basically.
The interview with Robert Pattinson was really cool. He is very nice and smart guy with a good sense of humor!
— Julia Kudryavtseva (@JKudryavtseva) June 12, 2013
@diorrob it will published in October issue
— Julia Kudryavtseva (@JKudryavtseva) June 13, 2013
@diorrob Baseball cap and sweater in grey, nice jeans and black leather Dior jacket)
— Julia Kudryavtseva (@JKudryavtseva) June 13, 2013
Behind this door, waiting for me was..Robert Pattinson.Thank you Dior, you are definitely on my christmas card list twitter.com/Divine_Miss_Em…
— Emily Dean (@Divine_Miss_Em) June 13, 2013
#RobertPattinson is a true Gentleman :))
— mariaestevez (@mariateam) June 12, 2013
It's looking like the interviews will be embargoed until the fall. That coincides with the
September release
of the ad. I also enjoyed what this journalist said in her comments section about
Dior Homme
(image from the cocktail dinner party at Petit Ermitage posted
HERE
):
"Love it. I mean, I might be wearing it myself now."
Lastly, I know people were curious about Los Angeles as the location to launch DiorRob. We can't read the entire greeting from the press kit but this was awesome. It feels like a nod to Rob and his career:
"During these few days spent together, we will be organizing trips to the most symbolic places in this city dedicated to the film industry."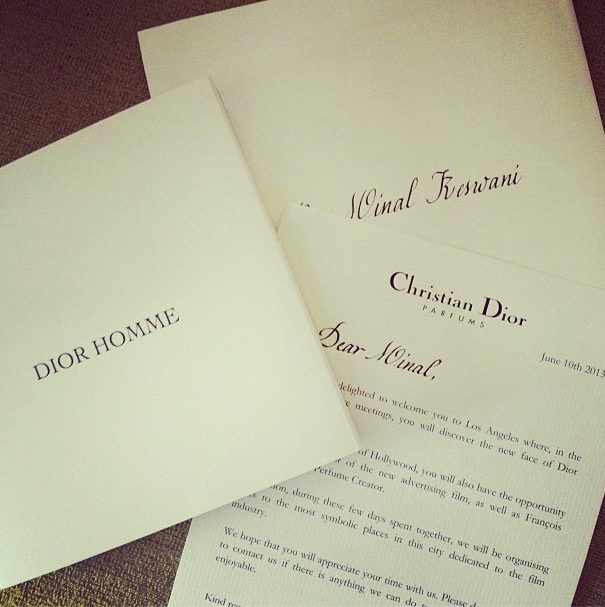 MY HEART. I love it love it love it. Here are just a few more instagrams taken from around the city (Nobu, Chateau Marmont, more at the sources) and awesome screen caps from the Dior website that bring me nothing but PURE JOY.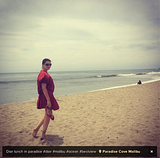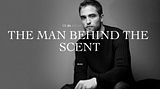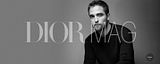 UPDATE:
So much DiorRob goodness coming this fall! We're excited about this particular one that won't be lost in translation...
To those asking,Robert Pattinson was beyond adorable,I might have to adopt him. And interview will be in the Oct issue of @instyle_uk
— Emily Dean (@Divine_Miss_Em) June 13, 2013
Here we are! Just 4hrs to go before the Rob Pattinson interview in L.A. for @sportetstyle magazine! #dday #RobDior twitter.com/Whybee1/status…
— Yves Bongarcon (@Whybee1) June 13, 2013
InStyle has just interviewed the gorgeous new face of Dior - Robert Pattinson! Catch the exclusive chat in our October issue!
— InStyle (@instyle_UK) June 13, 2013
The Ivy, another symbolic LA spot for the lucky and exclusive club of journalists celebrating DiorRob for the past 3 days.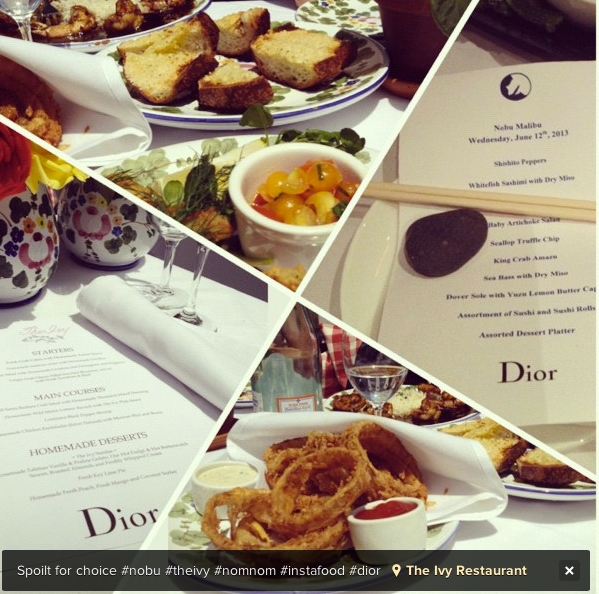 The menu from one of the several stops on DiorRob Night 1
If you missed any DiorRob...
Official announcement from Dior with the most complimentary press release HERE
Grab a DiorRob wallpaper HERE
Check out the song that will be in the DiorRob ad HERE
Additional announcements from the various media outlets HERE
I'm sure we'll have more coming.....soon ;))
Source
|
Source
|
Source
|
Source
|
Source
|
Source
|
Source