365 Days of Robert Pattinson: Sept. 28 ~ Fave Robporn of the Day
The
Dior Homme
Uncensored Official Director's Cut video has hit over 8,000,000 views since it debuted at the start of this month! It's been an amazing September and it shouldn't be a surprise that DiorRob is still front and center in our minds when we think of...
Kate:
"This will be a favourite of mine for a long, long time…………DiorRobPorn."
Tink:
"his active hands during his panty droppin' kissesssssssssssssssss"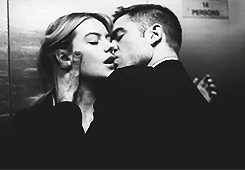 Kat:
Update when Kat posts!
If you post your 365DoR links in the comments, give us time to approve them so the DR can see :)
Click for HQ!