New/Old Pic of Robert Pattinson in a yummy white tee chatting with friends at a concert (Sept 7)
UPDATE2
: Full, better quality picture added. I lightened it a bit as well.
UPDATE
: Things that make you go...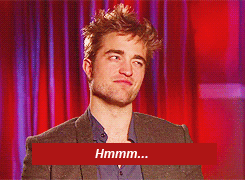 People Magazine
updated their article to include the following, pretty direct, comment about Dylan Penn:
"They've been dating a month or two," a Pattinson source confirms to PEOPLE. "He's crazy about her."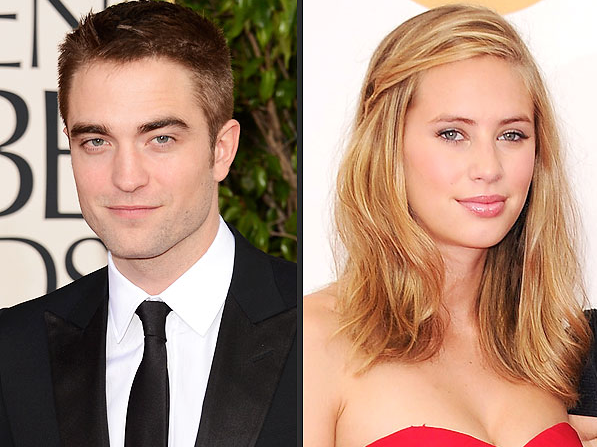 We have a new addition to our
Robert Pattinson Music Club
! Can he do another
iTunes
playlist, please??
Rob's been the boyfriend about 10 different women (slight exaggeration) this week according to the latest gossip mills and the week's not even out! Can he be linked to any of us? Make our fantasies complete? ;) People Magazine managed to get a report about a show Rob attended at the Viper Room and a new pic from that show also popped up. He's chatting it up and looking good in a white tee...like always.


Has Robert Pattinson found a new leading lady? Four months after splitting up with on-again, off-again girlfriend Kristen Stewart, the 27-year-old actor has been linked to model Dylan Penn.
The 22-year-old blond beauty has quite the Hollywood pedigree: She's the daughter of Sean Penn and Robin Wright. According to media reports, Pattinson and Penn were spotted on Sept. 7 catching a show by rapper Mickey Avalon at the famed Viper Room in Los Angeles.
They then reportedly hightailed it to the Chateau Marmont for post-show drinks and bites. Speculation has been swirling about whom Pattinson would date next following his split with Stewart. He was also recently seen with trainer Sydney Liebes outside Harley Pasternak's gym, where she works. But a source shoots down any insinuation that the two are an item, telling PEOPLE that "Pattinson has trained with Liebes a few times in Harley's absence and that's it."
In May, Pattinson and Stewart, 23, called it quits after more than three years of dating, their relationship having weathered intense strain and scrutiny following her fling with her married Snow White and the Huntsman director, Rupert Sanders. The two had attempted to patch things up following her cheating scandal, attending Coachella and celebrating her 23rd birthday together before ultimately calling things off. On May 21, Pattinson was seen moving his belongings out of Stewart's Los Angeles home.