Update on Robert Pattinson's attachment to Queen of the Desert, Mission: Blacklist activity and more
Things were a bit confusing a couple weeks back with
conflicting reports from The Hollywood Reporter and Deadline
. THR said Rob was out and Deadline said Rob was in.
The latest looks like Rob is still in. Bernie Leinfelder works with director, Werner Herzog, and had this to say:
Rob's still with us as far as I know. #QOTD
— Bernie Leinfelder (@leinfelder27) September 26, 2013
@Pattinson_AW I know all you Rob fans have been on pins and needles.
— Bernie Leinfelder (@leinfelder27) September 26, 2013
Also, production company for QOTD,
Division Films
, shared this:
We will all know for sure when Werner rolls camera... "@QOTDfilm: @DivFilm So; current cast is Kidman, Franco & Pattinson? Yes ?"
— Wicks Walker (@wicks) September 17, 2013
It's also looking like Rob might be hanging out with his
Mission: Blacklist
director, Jesper Ganslandt. Click
HERE
to see Ganslandt leaving Chateau Marmont with a ducking man. The last we heard,
Mission: Blacklist
is set to
roll cameras Jan. 2014
. We don't have any updates on the start date for
Queen of the Desert
. And the latest film to be added to Rob's slate,
Life
, is scheduled to
start Feb. 2014
. Rob's costar, Dane DeHaan,
recently spoke
about
Life
with Refinery29. If you'd like to follow our news on the film, check out our twitter account,
@LifeTheMovie
.
Lots up in the air so we wait....and see.....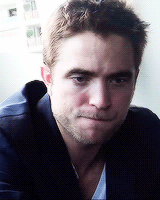 Oh...we might as well round out all of Rob's "wait and see" movie news.
The Rover
has no premiere date set, festival or otherwise, but the distributors see us.
Big thanks to the supportive and patient fans of THE ROVER. We see you ;)
— A24 (@A24Films) September 20, 2013
And
Maps To The Stars
has another notRob still out while Cannes 2014 buzz continues. You can read about it
HERE.