365 Days of Robert Pattinson: Oct. 13 ~ Fave Robporn of the Day
Sinday Sunday with yummy Robporn! Bring it, ladies.
Kate:
"Is any explanation needed? I don't think so ;-}"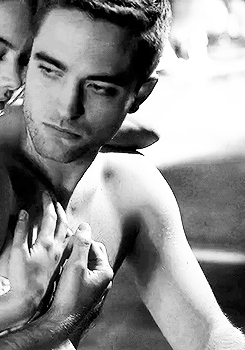 Tink:
"Warm&ToastyRob has been popping up the last few days and with the welcoming cooler weather, my Robporn fix has been Rob in sweaters with ScruffyRob. they all symbolize a fall feel for me. i love Rob in this cream knit sweater. i swear we'd NEVER see him in something like this style in real life but that's ok. he's rockin' it in this picture, even half on. i bet it smelled great too. i bet a nice amount of his personal sweaters now smell like Dior Homme…*spritzes Dior Homme around the room and sips hot chocolate by the fire while bingewatching TV*. it's a good Robporn day. ;)"
Kat:
Update when Kat posts!
If you post your 365DoR links in the comments, give us time to approve them so the DR can see :)
Click for HQ!