365 Days of Robert Pattinson: October 3rd ~ Rob Pic/GIF That Reflects Your Mood
Kat
"I am oh. so. tired. I need to stop staying up so late on a 'school' night… the copious amount of beer probably didn't help either."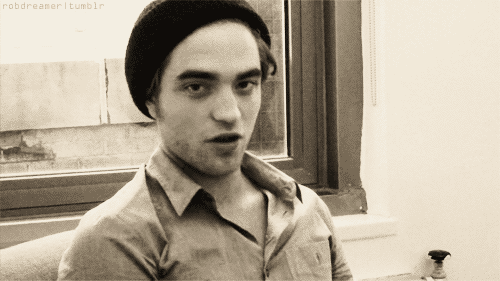 Tink
"One minute #DiorRob was trying to reach 9 million views and the next minute, he was over 10 million! that leap came out of nowhere and i pretty much had this expression when i saw it. at the time of this writing, the uncensored video has 10,464,630 views! check it out again HERE and 11 million here we come! GO ROB!!!"
Kate
"
Woke up with a sore throat this morning, so not feeling 100% today
"
Click the thumbnail if you need to review the

October

calendar. If you missed the whole year, there's a link on the sidebar :)
If you post your 365DoR links in the comments, give us time to approve them so the DR can see :)