Thanks to the ladies at
Twitarded
for these hilarious creations. If you haven't ventured by their site please do, they are fabulously naughty and always good for a laugh.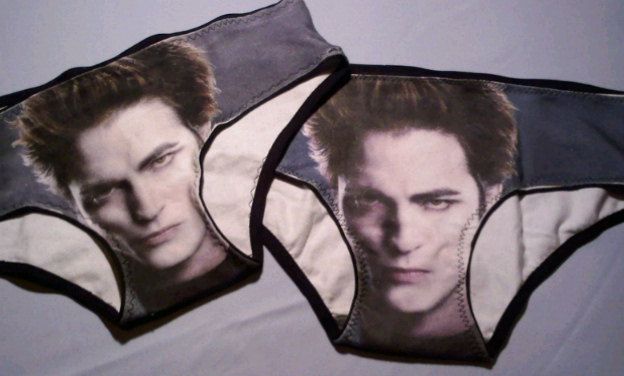 And if you can take it.
Click
HERE
to see where else Edwards mouth has ended up.
Before we start getting emails on where everyone can get a pair, these were made for the ladies @ Twitarded by one of their friends.
So alas Robward will not be peekin out of your shorts anytime soon.