ROBsession 101: Robert Pattinson and the LB Hat
I've got mad love for Rob's LB hat for personal reasons. It's my alma mater and I teach there. Rob, however, did not receive the hat from California State University, Long Beach (LB). Several people have asked me before where the hat came from and that means...
CLASS IS IN SESSION!
The hat was purchased in Japan during New Moon promo. It was first seen on Rob's gorgeous head a year ago today :)
As you can see, the LB is not obvious. When I first saw these pictures, I denied that it was an LB hat because seriously...no way. But I could not live in denial on Nov. 7, 2009 when Rob was spotted in a vehicle leaving a Los Angeles hotel.
And the first clear shot of the LB came on Nov. 8, 2009, leaving LAX and heading to Paris for the European leg of New Moon promo.
First posted on ROBsessed
Nov. 9, 2009.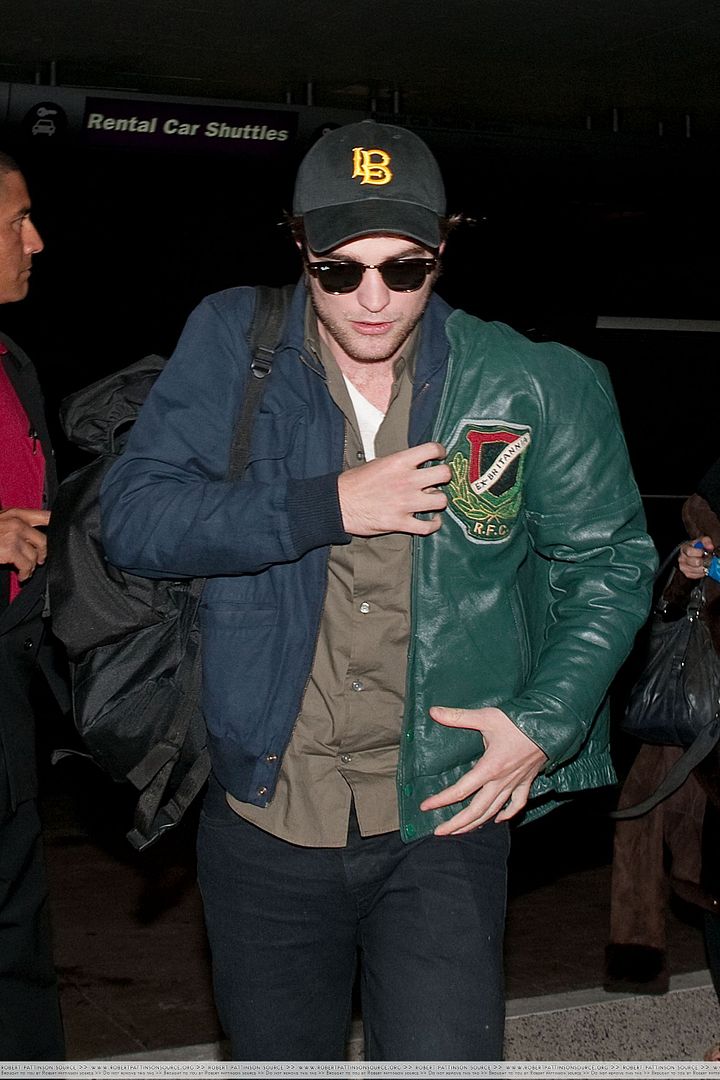 We didn't actually know he purchased the hat in Japan until he did some interviews with Swedish and Italian press while in London earlier in 2010. The interviews seemed very lost in translation.
The
Swedish mag
has Rob saying the hat stands for "Long Beach" and came from Toyko but was purchased by AJG (???). However the
Italian mag
claims the letters are "SB" and quotes Rob saying the hat stands for Santa Barbara and he thinks he purchased it in Tokyo. See? Lost in translation.
The facts are these:
The hat is from Long Beach State University (GO BEACH!)
It was first spotted on Rob's head leaving Tokyo
It has remained a staple in his limited wardrobe for a year
I'm convinced its a sign that me and Rob are MFEO ;)
And because I'm psychotic and we're in a drought...here's a collage I made to ensure I one day get institutionalized.