Steven Weintraub continues to torture Robert Pattinson's fans
After getting bombarded with inquiries (me being one of the bombarderees) regarding what he saw in Bel Ami, Steven Weintraub tried to offer further enlightenment.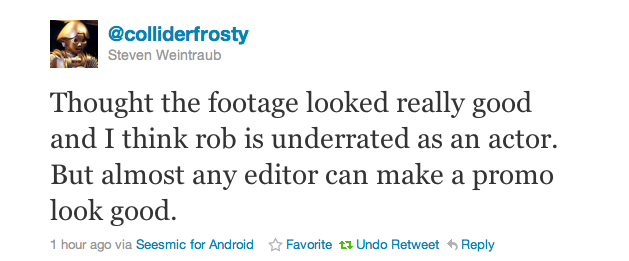 Anything else, Steve?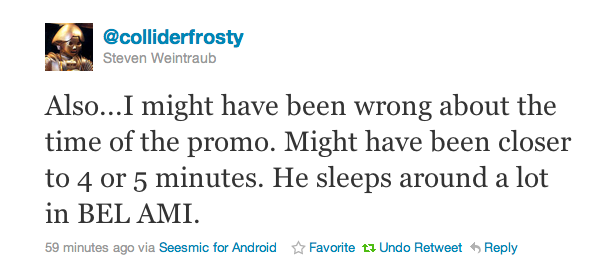 TORTURE!!!!!!!!
A fan agrees:



Come on, Steve! Get with the program! Rob's fans RUN twitter. You tweet his name, you better have a thorough dissertation ready to distribute about what you have to say regarding Robert Pattinson ;)
Sigh....and the wait continues....