UPDATE: Scans & Pics Added in HQ
Gorgeous *NEW* Robert Pattinson Pics & GQ Interview
HELLO Rob in a swimming pool!!
*faints*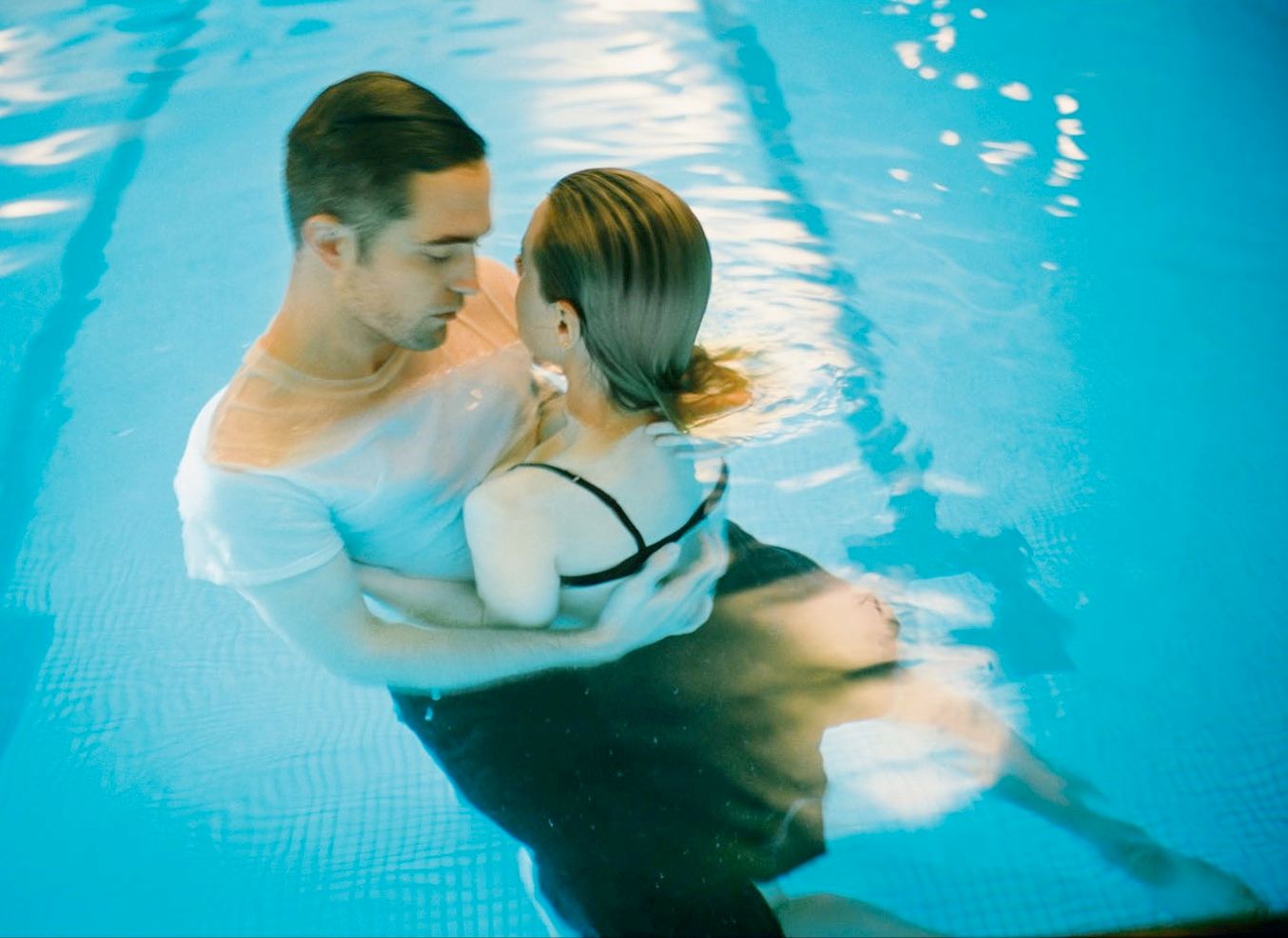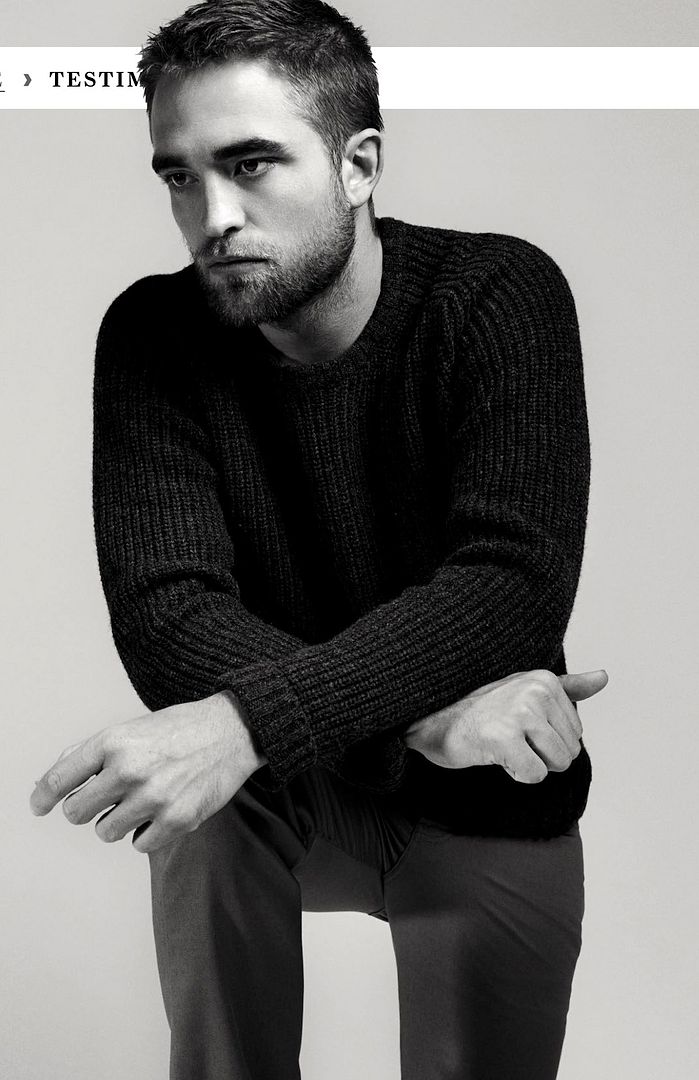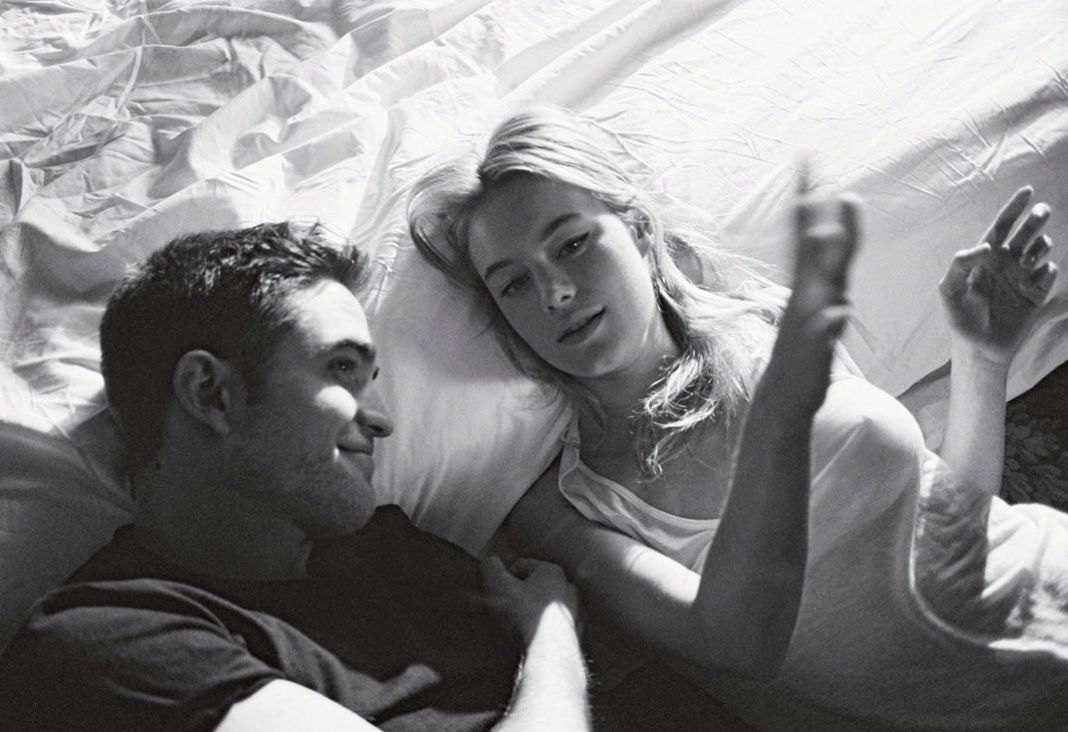 Click For HQ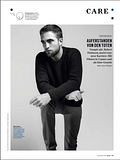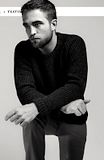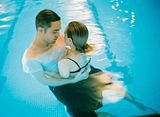 FULL Translation After The Cut
(Big Thanks to Lboogie in our comments)
It is rare that French is all you can hear at the Beverly Hills Hotel, but this is where a big group from the Dior company has travelled to. This afternoon everything is about the new star of the 'Dior Homme' champagne, Robert Pattinson. Ex-Twilight superstar, teen idol as big as Justin Bieber, and now on his way to a new life as an adult actor with Cannes-recognition. Pattinson is a restless type, mysterious. He used to smoke. That time has passed. Yet next to him on the couch are 4 packs. He plays with a cigarette, bobs it in his hand. Most likely he is just nervous, since he's at the start of his second successful carreer at 27.
Mister Pattinson, you've been chewing on that cigarette for quite some time now. Is it made of chocolate or is it chewing gum?
That would be quite painful. It's actually an electronic cigarette.
Why did you quit smoking?
It had to come to an end. Just like my time as a Twilight Vampire.
Non-smoker and short hair. Aren't those the typical characteristics for the next phase of a career?
My hair probably speaks for itself (I can't read the rest of this sentence, sorry). I wonder why people are so obsessed with my haircut. Recently Heidi Klum asked me in a TV show 'Hey Robert, why does your hair look so good?'.
Did you ever even have a bad haircut?
A greasy rat tail. Secured on my head with Vaseline. With tons of perfume on top of it. It was all too much. I want to say I wasn't even a man then.
But now we can assume you are one (a man).In the new clip for the Dior Homme fragrance you somewhat resemble Jean Paul Belmondo in 'Breathless'.
In the clip I really wanted to show a man that had something sensitive, yet, still loves to be free. I find it quite painful when men feel the need to be overly manly.
Before, as a model, you almost looked like a girl. Didn't that used to annoy you?
No, I was simply still young. I did it, to meet girls, without a plan for a career of any form. I had a very simple philosophy about it. Somebody made a picture of me, and I got paid 20 pounds.
After Twilight, your financial worries were over. Has this made the art of success any clearer to you, where you are now, or did you just throw yourself into this Musing adventure?
All I know is this: I come from somewhere, I know things that I didn't used to know, or know how to do: how to move in front of a camera, how others take things from me.
Your following was bigger than any normal moviestar, even your colleagues like Emma Watson envy you. How have you remained so calm?
I simply always worked. 24 hours a day were filled. I just didn't have time to flip out. Working is the best way to keep you from tripping. That's how I could ignore the masses in front of the hotels. In bars, that was a different story. There you find all different kinds of people, who want to hit you in the face.
Just like that?
Yeah, without a reason.
Page 2
Just because they saw your face on some busstop?
Could be. It changes.
Does somebody like you have an art 5 year plan?
Every film that I make should play in Cannes. When I played in David Crohnenbergs Cosmopolis, suddenly certain things became possible for me. David helped me become an actor.
You're 27 now. In showbusiness that's a very dangerous age. And also, outside of showbusiness, it's the age at which your whole feelings, your outlook on life changes.
Are you asking me if I'm going to die this year. I was dead long enough as Edward Cullen. Since the Cronenbergmovie I have a new life, because at 27 people talk to you as an adult. In my vampire days they just thought of me as somebody famous, and famous people don't know what suffering is.
How come people think that?
It's the Too much-Pattinson-Factor (???) All of a sudden these faces become popular out of the blue. That makes people nervous.
Presents, favoritism, limos… all that has to be good for your self-esteem. But what is really important to feel good about yourself?
For me it was and still is my family. I even let them decide about scripts .
You leave the planning of your career to your parents and sisters?
Yes, cause I also cause them a lot of stress. They didn't choose to be the family of 'Twilight' Pattinson and now because of that they are also often visited by Paparazzi.
Who would you like to be? What actor do you envision yourself as when you think about the future?
Joaquin Phoenix. The parts he picks have a direct effect on his life.
In his documentary about himself he talks about how Hollywood bothers him and how he doesn't want to be an actor anymore.
I don't want to be an actor forever either
What do you want to do then? Build a company in Silicon Valley that develops Apps?
I'm waiting for the next surprise. I already decided once to quit acting. I was making 'Little Ashes'. I was playing Salvator Dali and had to do a lot of nude scenes and masturbation scenes. It was hard. Right after that I got the part in Twilight.
Can you take more time before you accept a part now? Or does your status work against you in that process?
I need a lot of time. But I have to become faster. Nowadays it's businessmen deciding if they want to give you the part or not, and they don't take a lot of time to think about it. On the other hand, there's a couple of parts that I want to do when I'm older and more mature. It is possible to be too young to play a certain movie.
Example?
When I was doing Bel Ami, I was way too young to be playing that character. He was a Alpha male, clever, but dumb and immoral. Everybody who got to know him, which usually were women, were worse off in the end. The character was simply only good at being an asshole.
Can you play a better asshole now?
I'm absolutely sure about that!
HQ Scans
Source
via
TBB