UPDATE: 3 more pics added! (at the bottom of the post)
*NEW* Pics: MORE Lucky People Who Got To Meet Robert Pattinson Last Night
The pics keep on coming. Love these fan pics with Rob from the Australians in Film Dinner last night.
Click HERE for our FULL coverage of the event
A Hollywood moment #RobertPattinson #AiFAWARDS pic.twitter.com/K17OiOsyam
— Shannon Brooks (@shannontbrooks) October 25, 2013
Caption with pic:
"This just happened. #ILoveLA #RobertPattinson @AustraliansFilm awards #Hollywood @DiscoverLA #dreambig @nova_969"
A few pics from my amazing night @australiansfilm dinner #RobertPattinson pic.twitter.com/fxYbHQFdOr
— Lisa N Edwards (@LisaNEdwards) October 25, 2013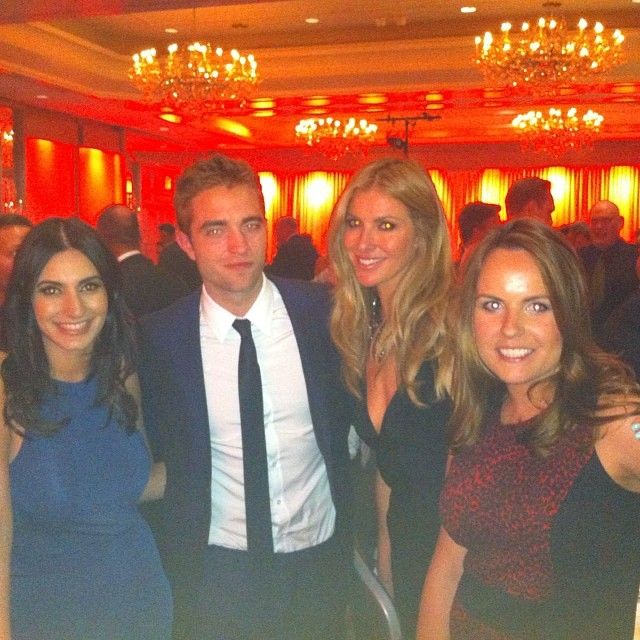 Click for Larger
Source
/
Source
via
Eve
Source
/
Source
via
Flavia
&
Mary
From
Variety
:
Robert Pattinson presented a Fox Studios Australia Orry-Kelly International Award (or "the R Kelly golden shower award," as he called it) to Blue-Tongue Films — a production collective of eight filmmakers.

"You look at the film industry now, everyone's so cut-throat, especially in L.A.," Pattinson said. "Seeing how the Blue Tongue group came together, they all seem to support each other and they're also critics that share high quality work without their egos getting involved."
Check out the full article over at Variety