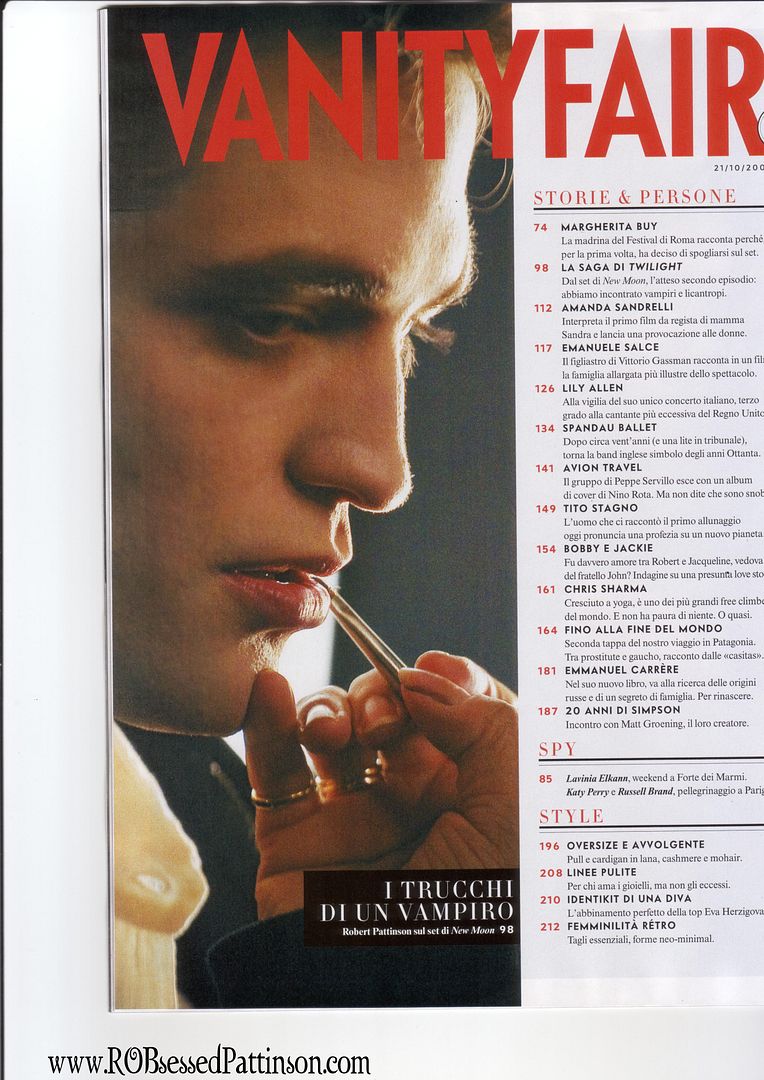 Our lovely reader Babs sent in these scans From "Vanity Fair" (Italy) and here's what she said about the article:
They interviewed Kristen, Taylor, Ashley and Dakota.
I think they did the interview a few months ago after shooting in Italy, but there isn't a precise date.
The journalist says that she interviewed Kristen in a hotel room in California.
They don't say anything new/interesting, just a few questions about their careers, their characters in NM and if they enjoyed shooting in Montepulciano.

Rob is only briefly mentioned in a question asked to Kristen.
Q: I saw teenage girls with 'team Edward' or 'team Jacob' written on their shirts. Which character do you prefer between the two?