ROBsessed 30 Days for Rob's 30 Years: Robert Pattinson - The Giver
Rob is a capital-G, Giver. While being addicted and devoted to him over the years, we've gotten to witness just how much of a Giver he is and it's glorious.
From fun and crazy challenges with ice for ASL research....
To helping kids -
while promoting WFE
,
helping kids in Hawaii
, and making kids laugh while joining them with their arts and crafts.
Finding items to donate and charities for cancer have long been a focus for Rob - like
his bike
for charity,
a signed guitar
for cancer research,
supporting prostrate cancer
research,
fighting cancer
through Twilight, and we won't forget when he stood up to cancer.
Rob supports global causes, whether he's wearing a red nose,
supporting the world's wildlife
, or giving a quick shout out while working on set....
:38
And he pops up to help others even with quickie charity appearances like raising money for
Nepal
,
Hope for Haiti
, looking gorgeous for a
HFPA
charity event, and lending a hand for a friend's charity work.
He also uses his artist side to donate to charity - lending a
"hand"
for charity,
decorating a balloon
, and
when we helped
auction off Rob's design on a home plate for the Arizona Diamondbacks's charity wing!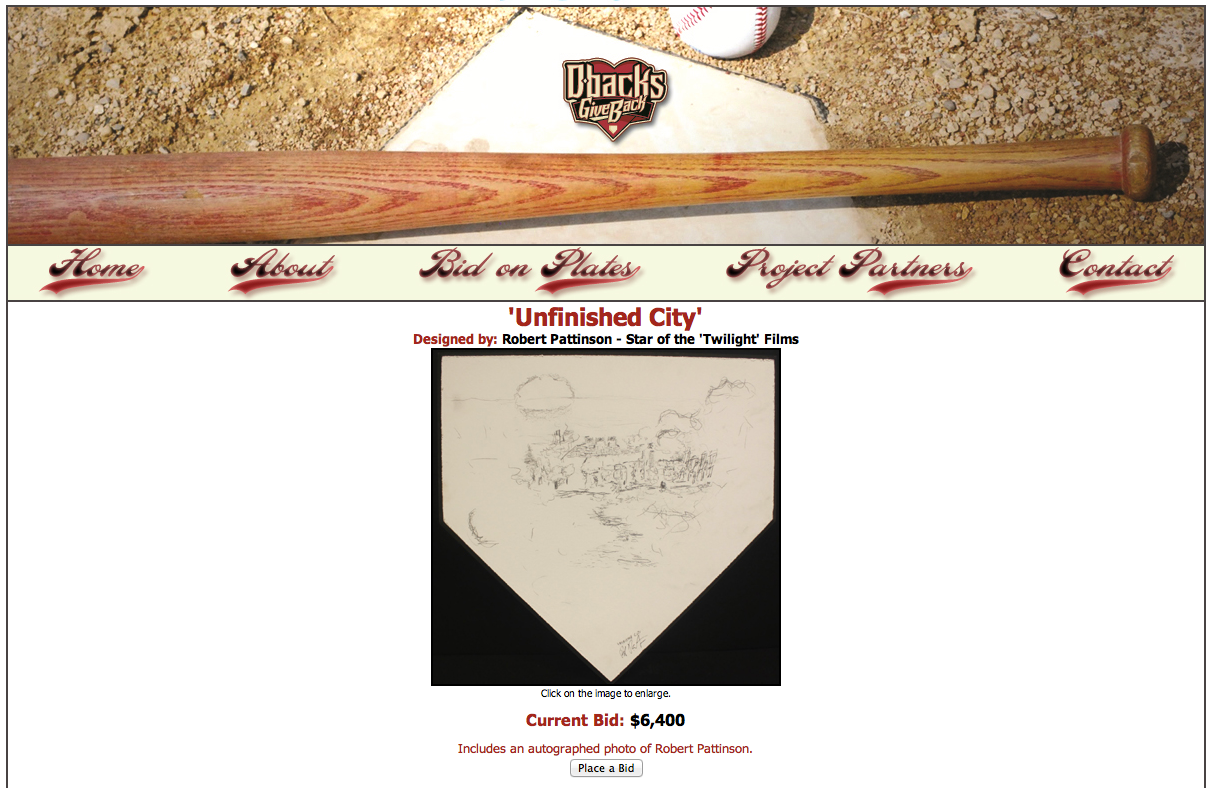 Rob is always finding some ways to give back and just this past fall, he found a way to continuously give back to a favored charity he's supported for several years. He upped his giving game and because the
1st Ambassador for the Go Campaign!
As if he we couldn't adore him more *le sigh*...
Rob's been an inspiration to his fans and to support our favorite guy's giving nature, fans raised over $17,000 for the Go Campaign in honor of Rob's 30th birthday and have raised over $130,000 for the Go Campaign over the years!
From the
Go Campaign
:
Robert Pattinson has been an incredibly valued supporter of GO campaign for years. His passion for improving the lives of children around the world has allowed him to become an inspiring advocate for GO Campaign's mission. In 2015 we had the honor and privilege of naming Robert as our first Ambassador! Truly, we couldn't feel more grateful to have his continued support through the years.
#WeGOForRob was a successful campaign and Rob, The Giver, continues to bring out the best in us all. That's how a true giver works and it's awesome.