Pierce talked about the past year and his plans for 2010 on his official website, tucked away in his thoughts about 2009 he mentioned filming Remember Me and spoke highly about Rob.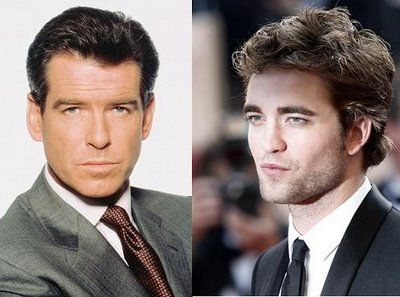 I also shot "Remember Me" with Chris Cooper, Lena Olin, Emilie de Ravin and the dashing Robert Pattinson, during the summer of 2009. We all found ourselves in the heart of Manhattan and Brooklyn surrounded by a couple hundred screaming teenage girls every day. For any young actor to be thrown into the ferocious limelight as Robert has been – must take its toll. He worked very hard and I wish him every success. Robert acquainted himself grandly. "Remember Me" will be in theaters March 12th.
Check out the rest of Mr. Brosnan's post
here
.