Now Emilie if you're trying to make me jealous you're doing a good job of it! ;-)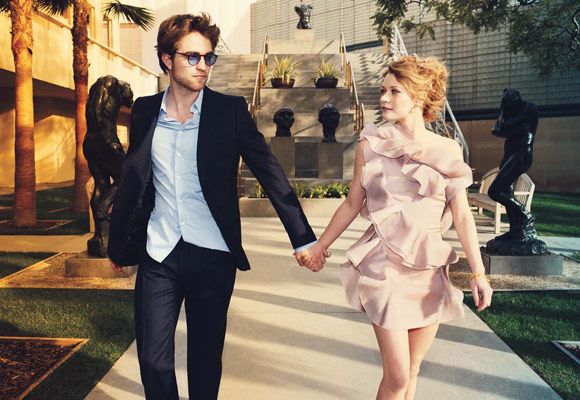 From Uk's Cosmo:
Lost's Emily De Ravin, 28, locks lips with RP in her new film, but says work comes second. Job swap, anyone?
*Tell us about the finest men you've worked with – included Johnny Depp and Robert Patinson…
- Johnny Depp is one of my favorite actors. When we met on Public Enemies he was genuinely nice. The Lost guys are too, and Robert Pattinson couldn't be more of a great guy. He's insanely talented, but I don't even think he knows that.
*Were you intrigued to be working with him after all the Twilight publicity?
-I didn't really know who he was! I've never been a tabloid reader or a person who follows what somebody is going to the grocery store for.
*You can't have escaped the Twilight phenomenon though?
-The fan base is wonderful. But shooting with Rob in New York was crazy. There were girls climbing all over him, which did make things difficult. He'd been through it all before but it was very new to me. Because the majority of fans were teenage girls. I felt like, 'Oh, God, they all hate me.' You walk out and they're like, 'Who's this girl with the guy we're here to see?' but then they saw me smiling, and they we're like 'Oh she's actually nice!'
*You got to kiss Rob too…
-That was a very spontaneous thing actually, which tabloid-wise came out as us making out on the beach, but really we were filming.
*And now you have to say he's a good kisser, right?
-(Laughs) It's in contract, yes.

*Who is the most famous person in your phone?
-I guess Rob's is the obvious choice.
Source
TodoTwilightSaga
via
Spunk Ransom