Despite a theater drop to 1935 from 2215 Remember Me is still in the top ten this weekend with $357 average per theater (that's up).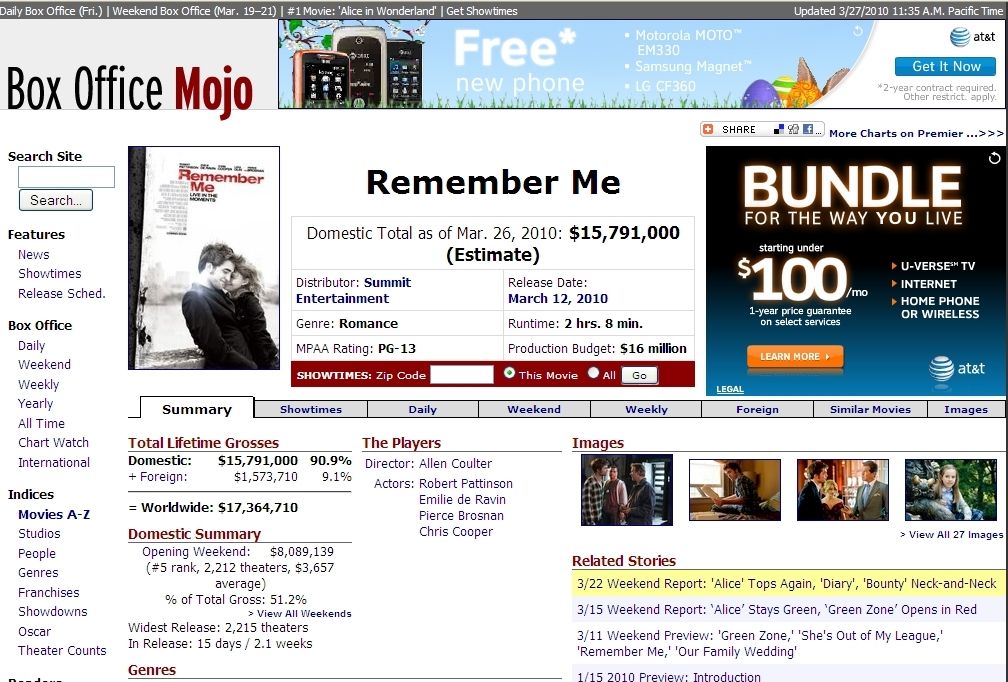 The Foreign numbers are also in (up to March 14th only) and this pushes it up over $17mil. Looking in the Foreign Detail though the numbers up to March 21st are closer to $4.5mil - putting the total at almost $20mil.
Confused yet? Yeah... me too.
Source