It's all about the hair..... and the eyes and the jaw and the lips and the hands and the bum and the shoulders and the knees and......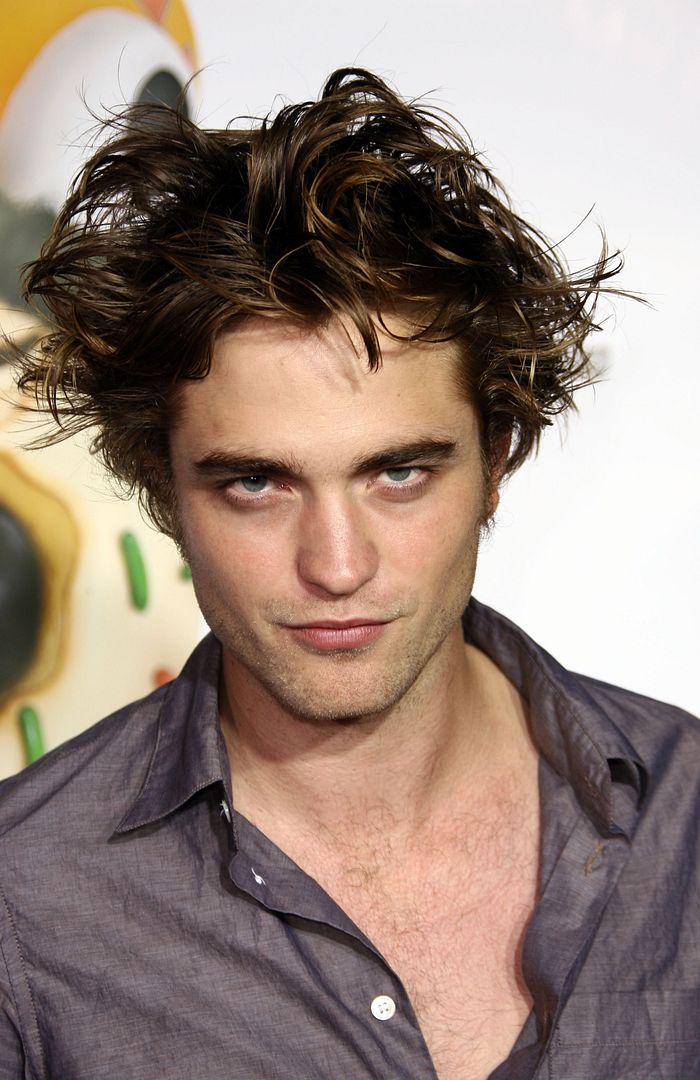 Robert Pattinson is popular with the ladies, that much is clear. But a UK hairdresser claims the young British actor is actually quite popular with the men, too - at least when it comes to hair, anyway. Pattinson's artfully disheveled 'do is quickly becoming one of the most requested looks at men's salons.
Former UK Men's hairdresser of the year Jamie Stevens told BANG Showbiz, "The versatile slightly longer style with the quiff can be styled up or slicked back and is very adaptable as it can look both dressy and messy."
If you really want to get authentic, quit washing your hair for a few weeks. Last year, Pattinson admitted he almost never grabs the shampoo when he heads into a shower.
Source
- thanks to Kim for the tip!