"Robert Pattinson Will Have A Career That Will One Day Make Him One Of The Best In His Field" ~ MoviePilot.de
It looks like people are finally starting to realise what we've known for a long, long time.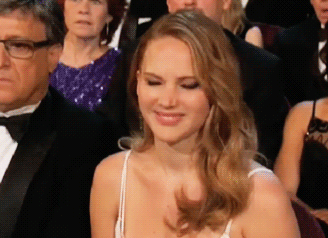 What they have to say about Rob in this article from
Moviepilot.de
will have you grinning from ear to ear and nodding your head in agreement, I promise!!
It's a MUST Read, check it out below.

Robert Pattinson - Stoic Yet Shining Noir-Elegance
by Juliane Görsch
Pattinson, the phenomenon of the 21st century. Only a few actors - including his old flame and colleague Kristen Stewart - have stirred up so much discussion and controversies like Robert Pattinson. Yes, it has never been easy for young stars, after they have used a romantic movie to launch their careers. Just remember the time when so many people predicted Leonardo DiCaprio would have anything but a rosy future after his performance in the horribly underestimated epic romance Titanic. How could a beau like him turn into a successful actor, right? An undeserved nomination for a Golden Raspberry Award and an even more underserved win of this most irrelevant film prize of the world were the direct consequences - yet of course meaningless, like so many decisions in Hollywood.
Pattinson also knows a thing or two about this outrageous nonsense. Meanwhile it is often overlooked that, just like DiCaprio in Gilbert Grape, Robert Pattinson has already shown that he is more than meets the eye. Because why should legendary director David Cronenberg, who helped other actors like Viggo Mortensen to their breakthroughs as character actors, why should he cast Pattinson for Cosmopolis if he didn't see his potential.
"Really, I'm telling you. He's a great actor. It's obvious in the movie. It's not like maybe yes, maybe no. It's obvious." – David Cronenberg
In fact, it was Cosmopolis that has given Pattinson the chance to show off his diverse acting talent for the first time - as if it had always been his vocation to become the competitor of acting legend Alan Delon and the master of impersonators himself, Steve McQueen, by turning into the ice cold angel of the financial world. The way Pattinson walks through those alleyways is incredibly elegant - a rarity among young actors, especially if you compare that to how his Twilight colleagues are selling themselves. Moreover, Pattinson shows in an impressive way that he can not only be an exceptional actor but also be the leading force of a movie. Scenes like the prostate exam simply wouldn't work with another actor. And I could watch that kind of act for hours, really. Fortunately, many critics who almost without exception praised his performance with words like "Pattinson is both subtle and spectacular", were of the same opinion.
But even before Cosmopolis Pattinson had already proven his ability to play diverse roles - whether that was in a costume drama (Bel Ami) or typical Hollywood melodrama (Water for Elephants) - and showed that he wouldn't let himself be outplayed by Oscar winners Reese Witherspoon and Christoph Waltz. What one has to say, however, is that, with the exception of Cosmopolis, films of high quality have barely come his way. But that should change soon because he is currently the go-to-actor of the crime and thriller genre, just as Alan Delon and Humphrey Bogart were. Renowned directors will have to fight hard Pattinson, lest they can be sure their ambivalent characters are brought to life by a suitable and expressive character actor. Pattinson will not only fill the shoes of Peter O'Toole and play the young T.E. Lawrence in Queen of the Desert by Werner Herzog but he has also worked a second time with David Cronenberg in Maps to the Stars; alongside hopeful Mia Wiskowska and established actress Julianne Moore.
And so I'm waiting anxiously for that day that Pattinson, all Bogart-like in a white suit, will outplay everyone just be his mere presence and that he will finally discard his Twilight image - just like today no one is musing about DiCaprios-post-Titanic phase anymore. It won't be an easy job for Pattinson, to prove all those skeptics out there wrong; all those people who had already formed an opinion about him before having even seen a single one of his Twilight movies. Pattinson is on the right track and despite the media frenzy and the over exaggerated posture of the critics and audience he'll have a career that will one day make him one of the best in his field. I predict: Robert Pattinson is the man who will be loved by all movie fans in twenty years - no matter what their opinion of him is at this very moment.
Original Source
Moviepilot.de
via
FiestyCaz
Translation Source