I think this story is a little far fetched or at least a little premature... he hasn't even
officially
signed on to "Water for Elephants" and they're already talking about him filming in Ithaca because Cornell University is mentioned in the script.
But hey - if Rob's name gets your site hits! If it turns out he does descend on Ithaca then I'll eat my words.
So yeah, I'm using this image with the article for no other reason than it's hot and we're in a drought!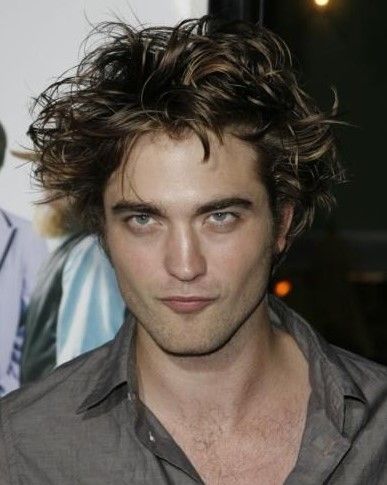 "Twilight" fans rejoice: Fangy Hollywood heartthrob Robert Pattinson may be descending on Ithaca this summer to film a big-screen book adaptation at Cornell University.
Rumors are rampant that a production team for Fox 2000's Depression-era drama "Water for Elephants" will be on campus in June to film scenes for the movie, which centers on a Cornell veterinary student who drops out and joins the circus after his parents are killed.
Pattinson, the 24-year-old British actor who shot to fame portraying brooding vampire Edward Cullen in the blockbuster "Twilight" series, is said to have signed on to play the role of central character Jacob Jankowski.
Other stars whose names have been associated with the film include Academy Award winner Sean Penn and Reese Witherspoon.
Helmed by "I Am Legend" director Francis Lawrence and penned by "P.S. I Love You" writer Richard LaGravenese, the film is based on Sara Gruen's best-selling historical novel of the same name.
Cornell University press officer Blaine Friedlander said he was unable to confirm whether the school would be used as a film location.
Bruce Stoff, marketing communications manager for the Ithaca/Tompkins Convention and Visitors Bureau, said it would be a big economic boon for the area if it was.
A full production crew of 50 to 100 people could spend as much as $50,000 a day locally. Even a smaller "second unit" crew of 10 to 20 people would need food and accommodation, he said.
Then there's the possibility of star-spotting visitors as well as the worldwide exposure the film would bring to the university and surrounding area -- invaluable advertising that could lead to long-term tourism gains.
Stoff is not sure how much filming would take place nor how long it might last, but said his office gladly would work with the studio to help arrange permits and other logistics. His staff does have some experience working with film crews, although most have been of the TV variety, as few big box-office productions have occurred here.
Source
via
Spunk Ransom
(and thanks to Blackie for the tip)