Robert Pattinson Out And About with Tom Sturridge in London. First they grabbed lunch at Nando's then did some shopping. The rest of the pictures are really intrusive. THIS one is the only one that is "postable".
Look how happy the Beanie Twins are!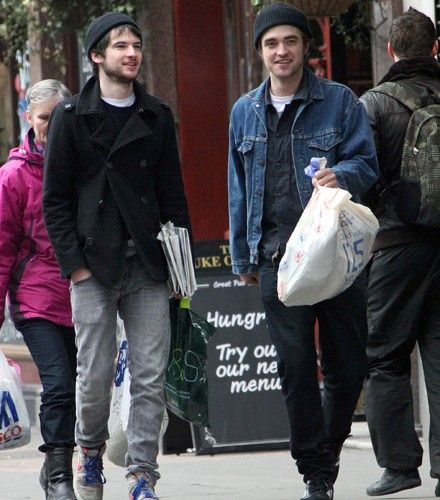 Thanks to Ani for the tip :)
P.S.: We had a 5 minute email convo on how to post these. I gotta say they were funny emails :))
Source because Amber and Heather think we are not being good bloggers.
HERE
. Go nuts....