Well Hello Mr Duroy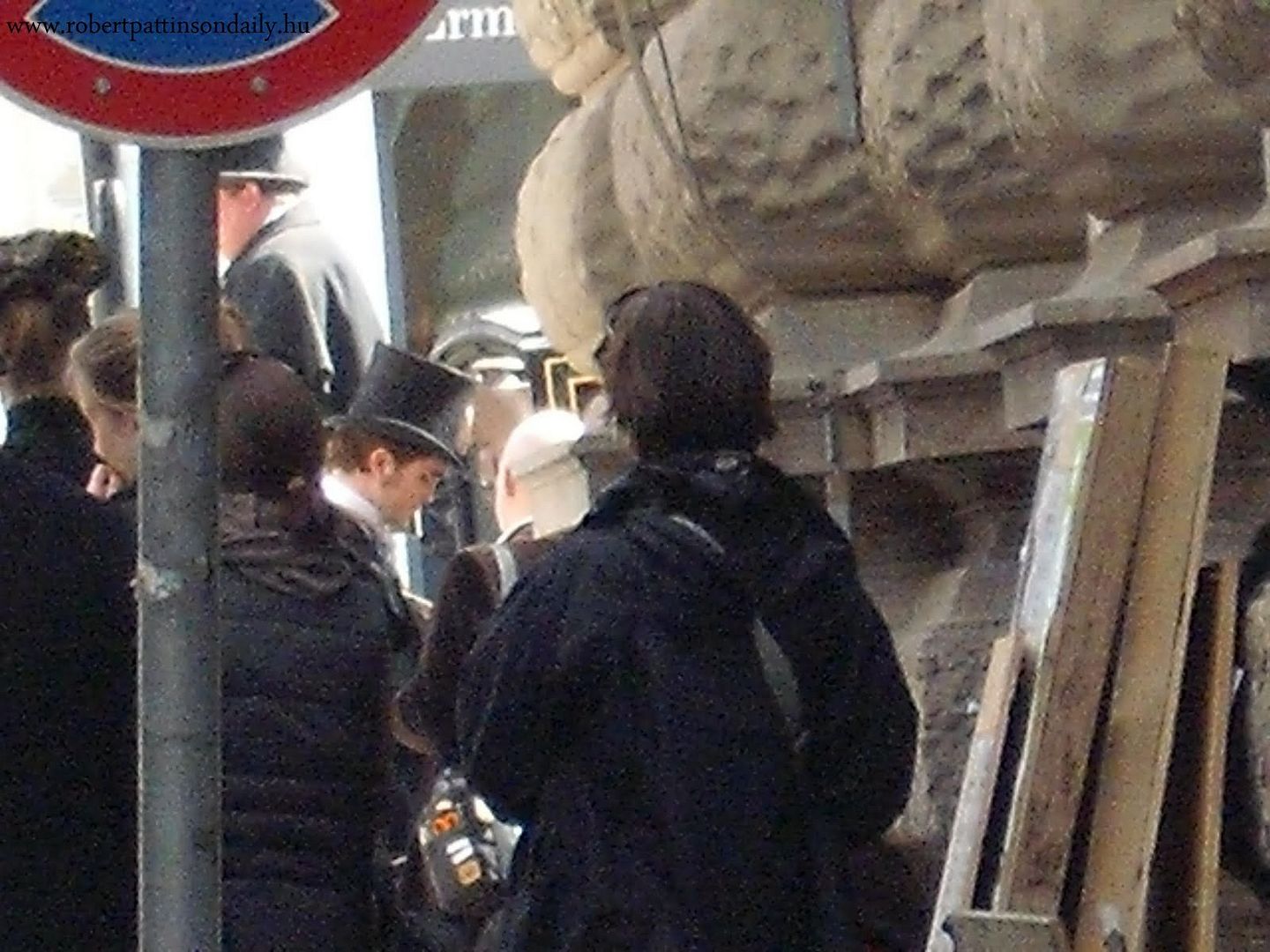 Click & Click Again For Larger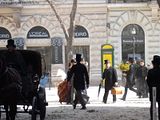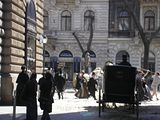 Source:
Twinform.com
&
Robert Pattinson Daily
There's more set pics (without Rob) at both these sites.
Tweets translated by
Adrien
-sun is shining, street signs turned into french.. one coffee shop is open with preps on the table... no actors yet..
-Rob just appeared.. people cant take pictures.. the girls are behaving /so far :)
-Ly just came home from the set.. she didnt see Rob.. they will be shooting on the street until 10pm today,than will go for an another loc.
-Rendi said nobody is allowed taking pictures!Rob's hair looks just like on the BAFTA's agirls started to scream,BUT the others told her off!
-they guarding Rob like he is a treasure.. nobody can go near him there is a delay with the scenes..they shoot 1 scene a couple of times
-Rea&Riz just got home from location, they said Rob only appeared for a few seconds, girls started to breath heavily, but everybody behaved
-there was no screaming or distraction on the set.. Rob looked serious.. no mention of his costars so far..
-Crystal saw Tom S. on the set, Rob was far away from her..the guards were very nice.. about 30 girls, all smilie :)
-Tom was walking in leather jacket with 2 other guys..Rob was wearing a top hat on the set..
-Llejja said on set: Rob was walking next to a girl, across the street, passed by a carriage and kept on walking.. 4 times they repeated it
-the guards did a very good job, cos it was impossible to get close to Rob.. Rob was taking pictures after the scene prob with crew or cast
-there were NO screaming girls, they were really appreciative of the fact that they were allowed so close to the set, so everyone kept quiet
-Rhea got home from set... she saw Rob ...he had a bouquet of flowers in his hand:) took pictures of him..
-Rhea said Rob didnt smile :(.. he is cuite, and was concentrating on his part..they tried to film the same scene MANY times wich was great:)
-Rob is filming with Kristen Scott Thomas on the street..most of the girls feel speechless not screamy
-so far Rob did not go to the fans ..well i guess he is working after all :)
-Pisztacia said Hi to Rob and he smiled back at her,how nice...im so proud of the Hungarian fans so far :) they are not crazy chicks!
-BDupea saw Rob on the set, there was gel on his hair and looked very sharp.she missed the signature smile
And this ones from a few days ago!
Source
I think I need a lie down after that last pic. Roll On Bel Ami I say!