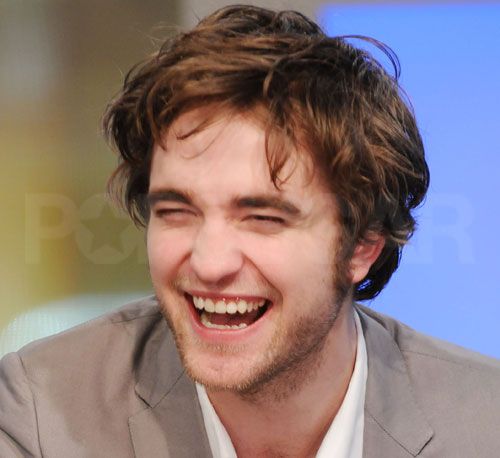 From
Gossip Cop
Robert Pattinson will appear on CBS' "The Early Show" on
Tuesday, March 9
in a segment he taped after the show's regular broadcast three days ago.
A production source tells Gossip Cop Pattinson arrived at the studio at 9:30 AM Tuesday morning, a half-hour after the show finished. At 9:50 AM he sat down with co-anchor Maggie Rodriguez for about fifteen minutes to chat and promote his new film with Emilie de Ravin, Remember Me.
We hear he also joked with Rodriguez about the tabloid whirlwind he now faces, including one crazy claim in a tab that he was pregnant.
(Gossip Cop looked into it. Robert Pattinson is NOT pregnant. We repeat: Robert Pattinson is NOT pregnant.)
(Kate: oh thank God for that! (giggle))
Another production source on the scene reports Pattinson was "charming" and "nice to everyone," from the staff to the interviewer herself, who we're told "loves him." (
Kate: And how could everyone NOT love Rob)

We'll update as more details emerge