Another New/Old Picture of Robert Pattinson from The Chakravarty Cup (2006)
Didn't I say this would be a day for new/old pictures? We posted the first pic of Rob and Nina
HERE
but we have another one from The Chakravarty Cup!
Can't hide that cuteness with this tag.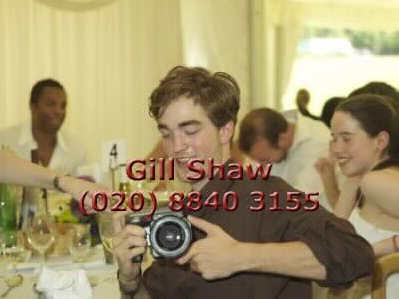 Photo taken June 17, 2006
Can you imagine if Rob was a photographer? His human subjects would be either drooling or splitting their face with smiles. Click
HERE
if you want to purchase the untagged picture of PhotogRob. I was hoping to spot Rob in
this video
from the charity event but only saw Nina. And Prince William obviously.
Source
| Thanks Linda!