UPDATED with details after the cut
MORE NEW Pics & Video of Robert Pattinson At Coachella (April 12th) + Details
Is that a dancing Rob? It's near enough for me ;) (I have a good imagination)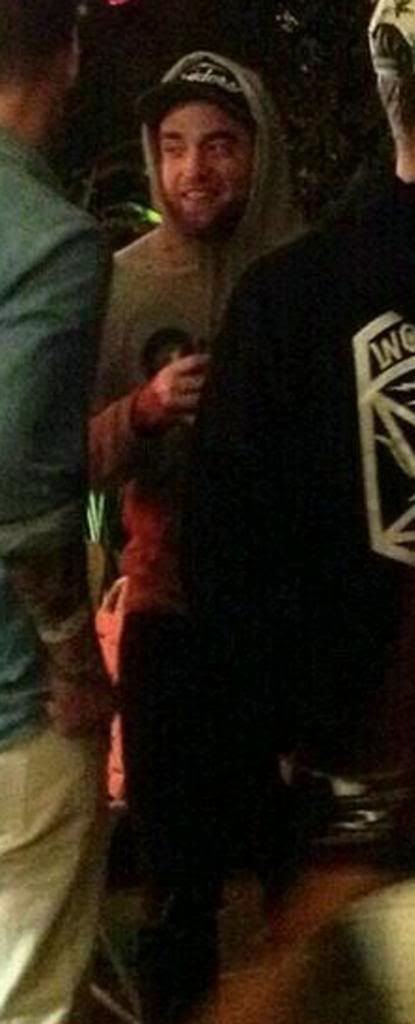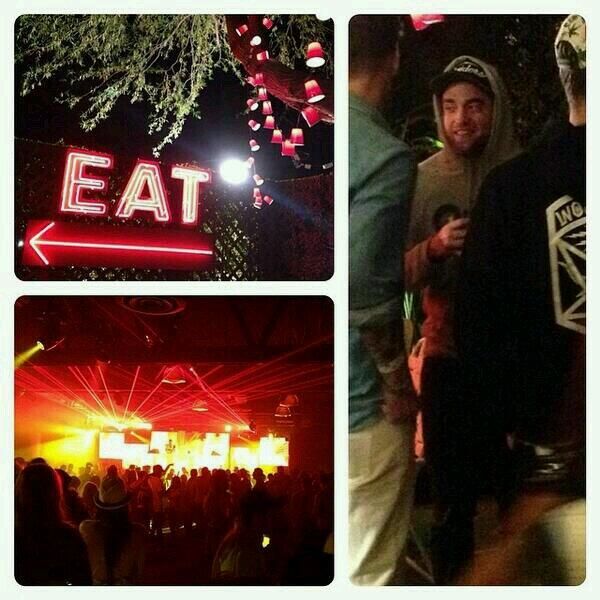 Caption on pic:
"There are tons of surprise performers tonight at the H&M Loves Music party, and even #RobertPattinson is here to take it all in. #coachella"
MORE PICS & DETAILS AFTER THE CUT
Aww Rob I was fast asleep when you were texting me ;}
Click for Larger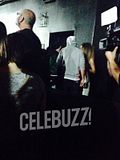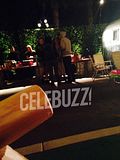 Source
/
Source
/
Source
Thanks Nancy & Pj for the heads up!
Report from
Celebuzz
Robert Pattinson and Katy Perry were seen hanging out together at the H&M Loves Music Party Saturday night (April 12, 2014) according to an eye witness, they arrived separately 10 mins apart from one another around 1:30 am.

The two met up at the VIP section during Major Lazer's set and shared a friendly hug. The pair stuck around for the rest of the set before Rob headed out to grab a grill cheese sandwich outside.

Rob was wearing an Oakland raiders baseball cap and grey hoodie and kept his hood up the whole time.
More details from
People
Perry kept up the friends fest on Saturday night, when she attended the H&M Loves Music party in a football jersey and black shorts. Once inside the event, Perry made her way to the VIP section, where she met up with Robert Pattinson. Sporting a grey hoodie and a baseball hat, the actor, accompanied by his own posse of pals, and the singer "chatted and bobbed their heads along to Major Lazer before Perry eventually disappeared further into the crowd," according to a source.

Pattinson ended his evening out on the patio, indulging in Oreo cookies while discussing party plans with two of his female friends.
From
wwd.com
Fresh from the Pharrell set at Coachella, Wang arrived to greet his guests, including Florence Welch, Robert Pattinson, and Fergie. On the heels of her own Coachella performance, Lorde arrived with a posse of pals — and made a beeline for the grilled cheese stand, part of the food on offer which also included a prop vintage fridge packed with Oreos and Twinkies. More than 700 guests rocked out to the performances and feted the news of H&M x Alexander Wang with the designer, who took to the stage following Azalea to tell partygoers, "Go to the bar and get stocked up because it's open, and I want to see you with both hands full!" And with that, he attempted to shower the audience with confetti from two strategically placed canons flanking the stage. "Oh my god," he laughed, "Only one side is working!" he said of the snafu