MOVIE NEWS: Robert Pattinson's 'The Childhood Of A Leader' Shooting This Summer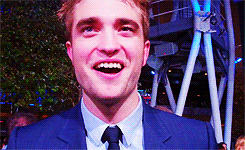 According to this casting post (from March 4th) on
Cafe Bilingue's Facebook Page
it is!
"Child casting cinema for Brady Corbet, THE CHILDHOOD OF A LEADER's first film, produced by the British company Unanimous Entertainment, we are looking for: A little boy between 6 and 9 years, bilingual in French and in English, to play the lead role.

His parents will be played by Juliette Binoche and Tim Roth.

The film will turn this summer."
Has anyone got a little bilingual boy I can borrow? ;}
We shall keep you up to date if we get anymore updates/info on this.
via
@ROPCR
Thanks Nancy for the heads up!