NEW: Great Robert Pattinson quotes about Maps To The Stars from full production notes and more!
We posted the
partial production notes earlier
but the full notes are now available. Lucky for us because those full notes have new Rob quotes about
Maps To The Stars
and heart-warming Rob praise! The notes are long and there's a download link after the excerpts with Rob's quotes. We also included jpgs of the PDF in case you want those.
Excerpt from
Maps To The Stars
production notes:
THE LIMO DRIVER
"Plus we're both dual - disorder "
When Agatha Weiss returns to Los Angeles, she makes an instant connection with the first person she encounters: her limo driver, a would - be screenwriter who chauffeurs the far more successful, and who becomes increasingly entangled in her larger - than - life drama.
Taking the role of Jerome is leading star Robert Pattinson, who wanted to work with Cronenberg again on the heels of taking the lead role in Cosmopolis (coincidentally, Pattinson played a billionaire who is a limo passenger throughout that film.)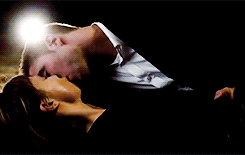 He was one of the first cast members to sign on, which Martin Katz says helped buoy the project.
"Robert's enthusiasm for Maps to the Stars is one of the things that really got us underway. Jerome is not a large role but it's very significant in the story and his joining the cast gave us a terrific amount of momentum,"
recalls the producer.
"In a sense he is playing Bruce Wagner, who was himself at one time a limo driver and unemployed writer."
Cronenberg was thrilled to reunite with Pattinson, and in such a different kind of role.
"I think Rob was really happy to be part of an ensemble,"
he says.
"But Jerome is also a critical character, a lovely character and it was a chance for Rob to give a more naturalistic performance. I knew he would be fabulous and he was."
Pattinson's experience working on Cosmopolis with Cronenberg was so profound that he agreed to the role of Jerome before reading the script. But when he finally sat down to read it, he recalls,
"Within two pages I was thinking wow, this is so unbelievably different and hilarious. I don't even know what people are going to make of this, but it feels dangerous. It's sort of satirical but it's also a ghost story and it's also a kind of thriller. It defies genre."
He came to see Maps To The Stars as more than just another L.A. story.
"It's really about 10 people who lie to themselves – right up until the end,"
he summarizes.
Yet within all that, Pattinson sees Jerome as the most ordinary of the film's roster of outrageously deluded and desperate characters -- typical of a certain kind of everyday L.A. dreamer, a regular guy with a regular job who nevertheless always believes h e is just one move away from becoming a major actor and writer.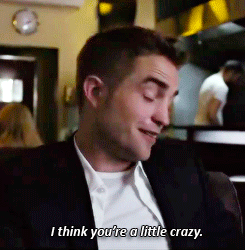 "Jerome would never accept that he is just a limo driver. I think he feels he's just waiting for his break,"
Pattinson observes.
"And yet, he's seemingly the only one in this story who's not going insane -- or who isn't a ghost. He's a fairly normal guy, which is slightly odd for me, as well."
Working with his fellow cast members was another big draw for Pattinson. Of Julianne Moore, he says:
"She's hilarious and also very sane, which is kind of ironic given who Havana Segrand is. And she shifts so subtly into character, you barely notice what she is doing. It's kind of amazing."
He worked most closely with Mia Wasikowska as Agatha, who comes to rely on Jerome as her sole friend in the city.
"I knew Mia was going to be wonderful in this,"
he says.
"She's so lovely that it was horrible for me to watch Agatha be bullied by her entire family."
For Cronenberg, the chance to work with cast members like Pattinson and Gadon multiple times is one of the most gratifying aspects of his career.
"It's really beautiful for me to see that blossoming and the evolution of actors as I work with them, "
he concludes.
....
ROBERT PATTINSON (Jerome Fontana) is best known for his portrayal of the vampire Edward Cullen in The Twilight Saga . Most recently, Pattinson appeared on screen in David Cronenberg's Cosmopolis and will be seen this summer in David Michôd's The Rover , in which he's paired with Guy Pearce. He recently wrapped work on Werner Herzog's Queen of the Desert opposite Nicole Kidman. Currently, Anton Corbijn is directing Pattinson in Life , a film about th e friendship between Life magazine photographer Dennis Stock, played by Pattinson, and James Dean, played by Dane Dehaan.
Pattinson gained industry notice at 19 years of age when he joined the Harry Potter franchise in Mike Newell's Harry Potter and the Go blet of Fire, playing Cedric Diggory, Hogwarts' official representative in the Triwizard Tournament. Last year, Pattinson starred in Water For Elephants , joining director Francis Lawrence and costars Reese Witherspoon and Christoph Waltz in bringing the Ne w York Times bestselling novel to the screen. Prior, he headlined the drama Remember Me , directed by Allen Coulter, appearing opposite Pierce Brosnan, Chris Cooper and Emilie De Ravin. Pattinson starred in Bel Ami , a film based on the novel of the same nam e written by Guy de Maupassant in which he played a young journalist in Paris who betters himself through his connections to the city's most glamorous and influential women, played by Uma Thurman,Kristin Scott Thomas and Christina Ricci.
Pattinson began his professional career with a role in Uli Edel's Sword of Xanten, opposite Sam West and Benno Furmann. He also appeared in director Oliver Irving's How to Be, winner of the Slamdance Film Festival's Special Honorable Mention for Narrative Feature. Pattinso n played the lead role of Salvador Dali in Little Ashes, directed by Paul Morrison. His television credits include "The Haunted Airman" for the BBC.
As a member of the Barnes Theatre Group, Pattinson played the lead role in Thornton Wilder's "Our Town." Ot her stage credits include Cole Porter's "Anything Goes," "Tess of the D'Urbevilles" and "Macbeth" at the OSO Arts Centre.
FULL notes and downloads after the cut!
Click
HERE
to download the PDF or
HERE
to download our zip to the jpgs.
Source:
Pathe
| Thanks PJ!