Let the records begin! I think there are a couple of folks out there who might want to see this movie a few times over! Maybe? :-)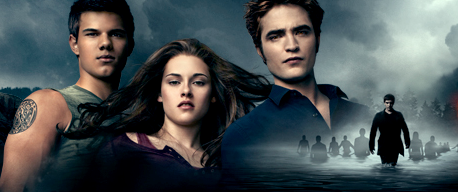 It remains to be seen how much cash The Twilight Saga: Eclipse takes in when it opens this week, but fans will have ample opportunity to catch it.
The movie is set to debut on a record 4,416 screens on Wednesday, beating the previous domestic release high of 4,380 (Iron Man 2).
There is no official word on the final number of theaters offering midnight showings.
Source