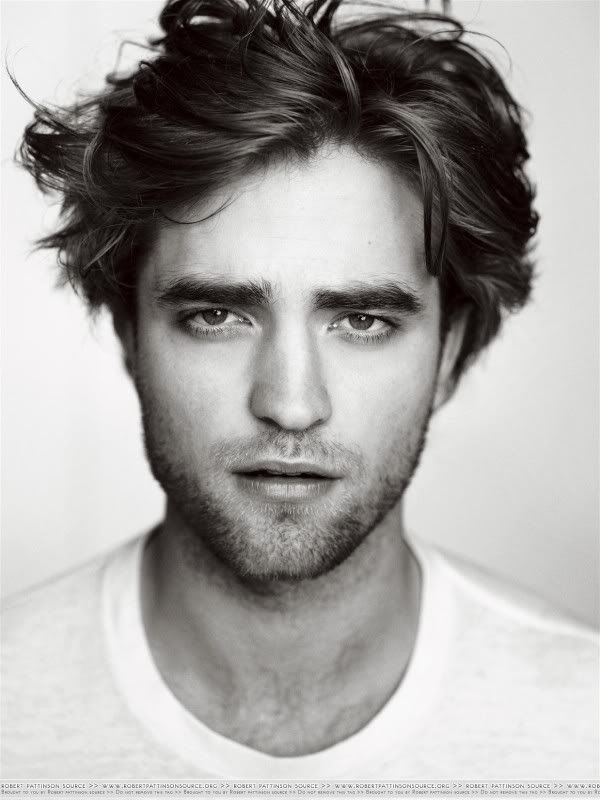 Since Rob was voted the
"Fairest of them All" by the viewers on a Vanity Fair poll
this news comes as no surprise. AND to be fair
LAiMey reported this
over a month ago, she claimed the shoot was already done.
Marc Malkin reports on E!Online:
Robert Pattinson has another magazine cover coming up—and thankfully, it's not some far-fetched tabloid bullcrap this time around.
Mr. Pattinson, I'm told, has landed himself on the cover of probably the most coveted of monthlies—Vanity Fair!
No word yet on if he's even been shot for VF, but I think it's safe to assume it will be out this fall in conjunction with the November release of New Moon.
Vanity Fair isn't entirely new for Pattinson...
He and Kristen Stewart, along with 10 of their Twilight costars, were featured in an inside story in December in a sexy shoot by celebrity photographer Peggy Sirota.
In April, Pattinson and his big bushy mess of beautiful hair graced the cover of GQ.
As for the possibility of an upcoming Vanity Fair cover, reps for the mag and the actor did not immediately comment.
Why do we have the feeling Barbara Walters is going after Pattinson for her next Most Fascinating People of the Year special that airs on Oscar night? If Miley Cyrus made the cut in 2008, our favorite vampire must surely be in the running for 2009. (Gozde: I don't know why these gave me goosebumps but it did. It might be because I have just been revived from my "electrocution" *winks*)
And a Picture from set today: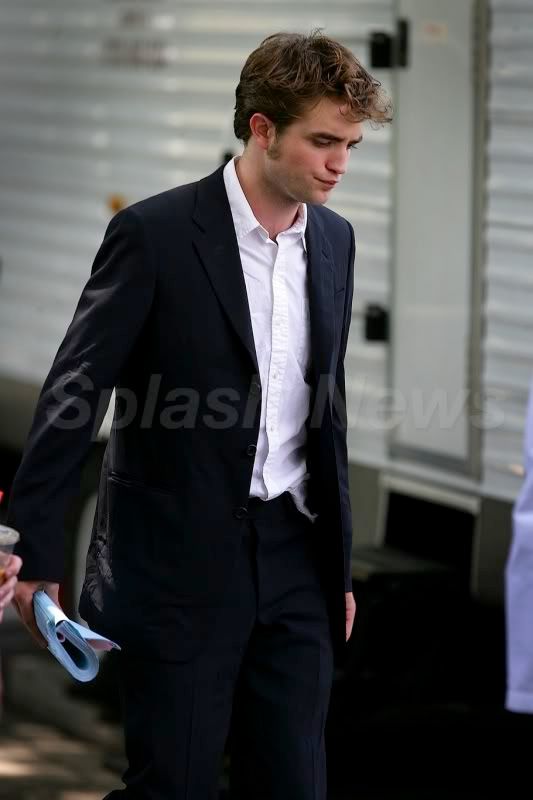 Picture credit:
SplashNewsOnline
HQ: