I asked if
Rob's clothes were made by Elves
before. He's been wearing the same shirt, jacket, jeans etc for a LONG time now and I wondered how they were still "alive".
One item of clothing takes the prize for lasting so long: The Stoli T-Shirt!
And now
Amcas
solved the mystery behind the T-shirt that never seemed to get old: It did get old and someone (Rob? Tom Stu? Elves? (I still think there is something magical going on with that shirt) ) sewed it back together!
November 18th 2008, dinner with Nikki Reed(
who has FINALLY resurfaced with *wait for it* Paris Latsis! Gag me with a spoon!
) and Sister: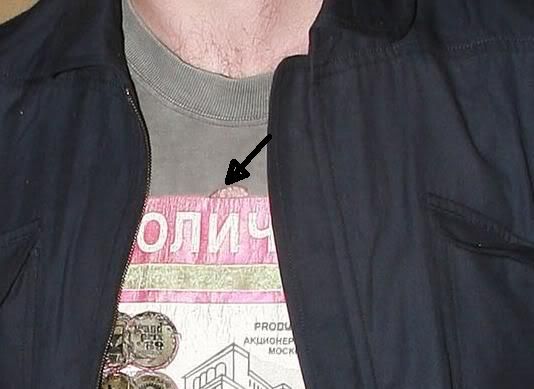 Yep, it's ripped all right.

November 19th 2008, LAX: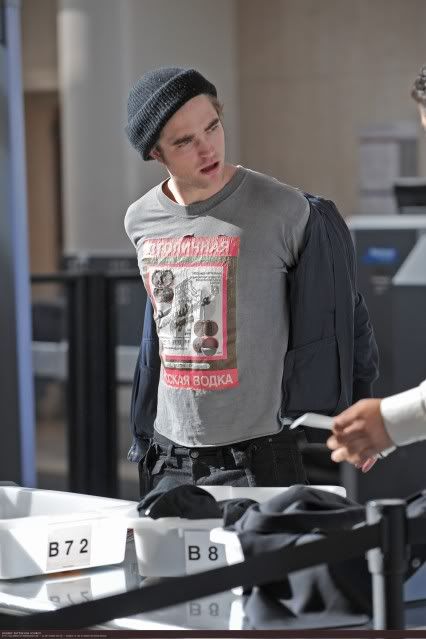 HQ:



Again a closer look at the ripped shirt and some skin :)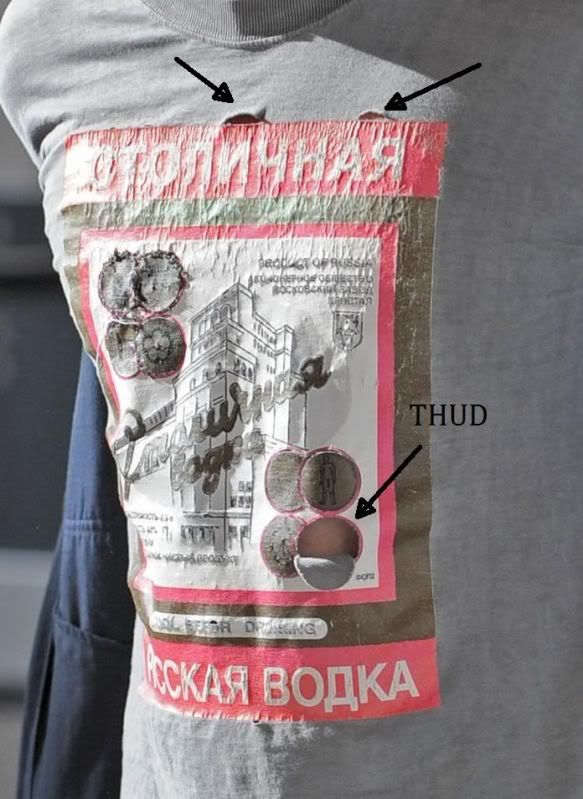 *shakes head and tries to look away from the skin showing through the t-shirt*

What was I saying?

Oh yes, the magical shirt!

July 17th 2009, NYC:



Come closer Rob: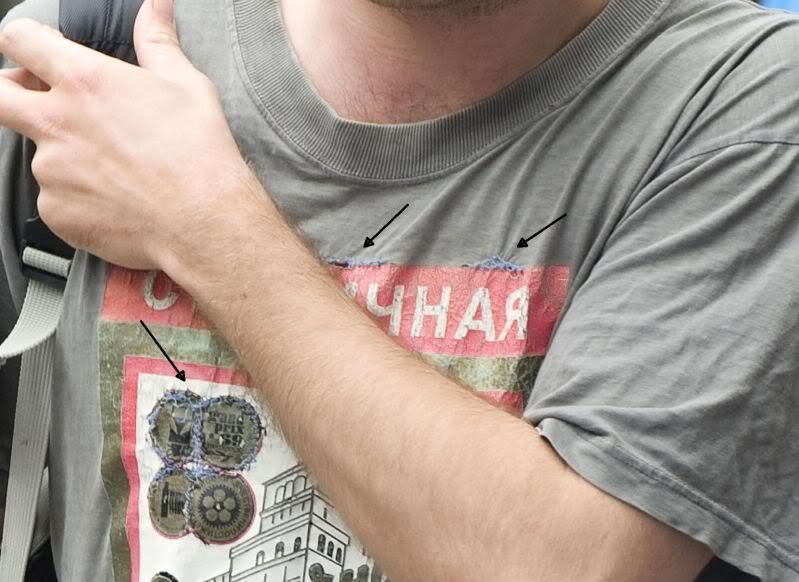 It's sewed back with the WORST stitching job EVER :)

LONG LIVE THE STOLI SHIRT!

Just when I thought I couldn't adore him more he comes out with this :)

For more pictures with the shirt and how this trivial piece of Robert Pattinson information was unearthed check out WhyNotRpattz.com :))

Thanks to Kate for the tip and RPSource for the pics.