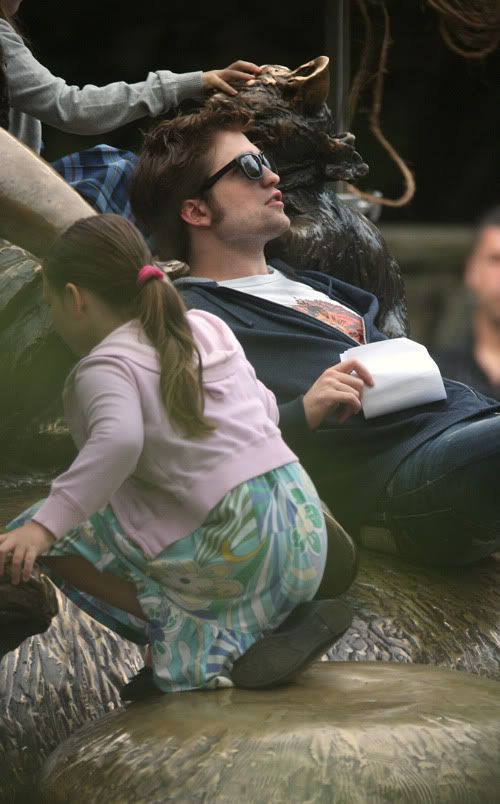 larger of this: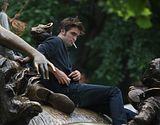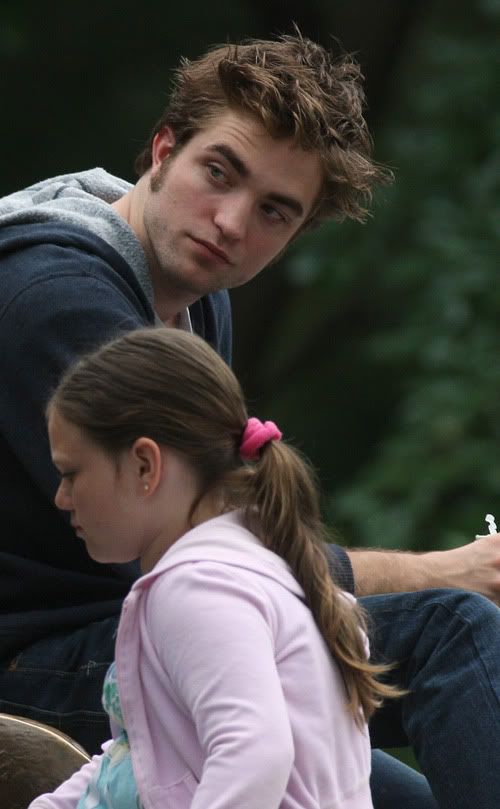 Is he learning how to ride a bike?
The guy next to him looks worried and is ready to catch him if he falls :)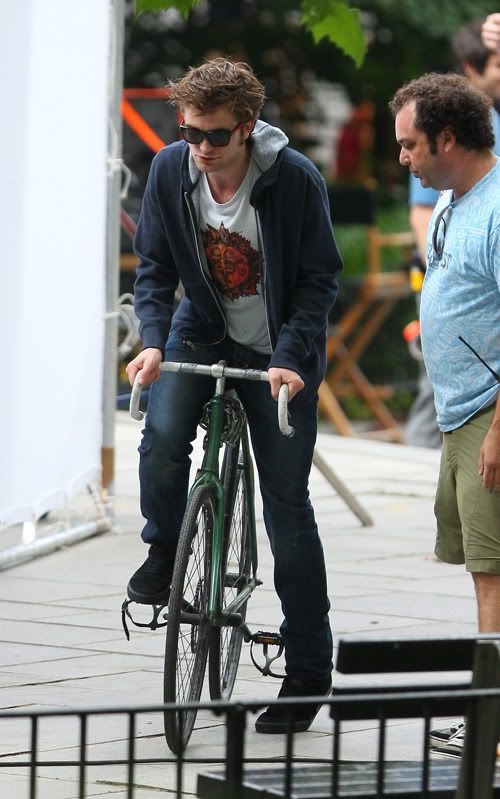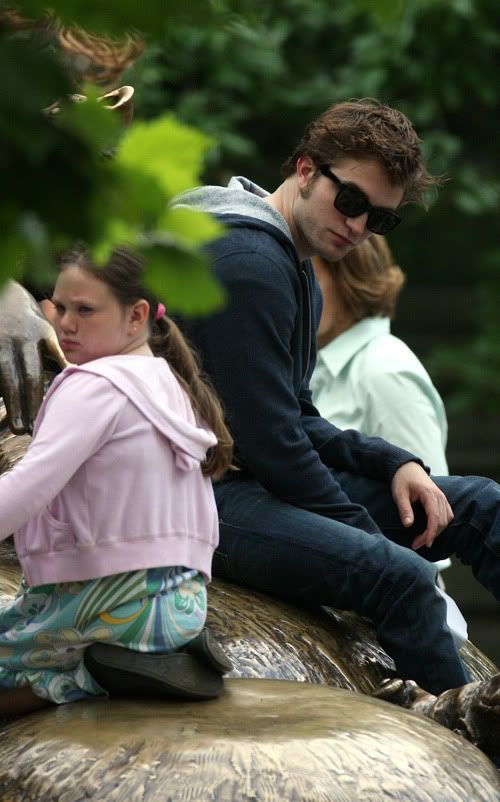 Celebrity-Gossip.net says Nina Schubert is pining over Rob. Well, first love is hard to forget...Harder if he says he never fell in love before...
They probably just heard of Nina and are trying to spread gossip. So take it with a bucket of salt :)

From Celebrity-Gossip.net:

Taking full advantage of a beautiful summer day in New York City, Robert Pattinson was spotted filming his new movie "Remember Me" in Central Park this morning (June 30).
The "Twilight" stud looked to be having a good time as he shot a few outdoor scenes, relaxing and chatting with crew and cast members in between takes.
In related news, it seems Robert used to have a thing for the girl next door - literally. The "New Moon" hunk used to date Nina Schubert, a girl who lived around the corner from him. And now that he's famous, she's pining over him.
An insider told press, "Nina hasn't been able to get over Rob and shake the fact that she was his first love. Over the past year, it really hit her hard when she saw him get famous. She realizes that she had Rob all to herself, but now he seems to be the subject of every girl's dreams and fantasies. She's still trying to come to grips with what happened between them."
"Even though Nina was modeling, she wasn't famous. She and Rob were able to do the simple things most young couples do, like walk hand-in-hand in the park and go to movies. They got to know each other without the world watching. Nina and Rob continued to date as their careers took off. They moved in together in London and, for a time, they were the golden couple."
Thanks to
CarinaOlsen
for the tip :) Never heard of Nina? Check
HERE
:)