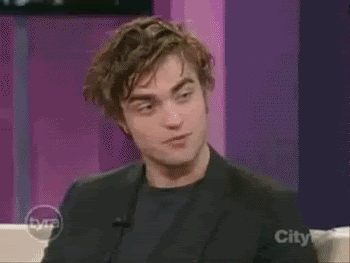 From
ContactMusic.com
:
STUNTMAN MAKES DIRECTORIAL DEBUT WITH POTTER PAL PATTINSON
Blockbuster stuntman PETER PEDRERO is to make his directorial debut an all-star affair after landing his two-time HARRY POTTER pal ROBERT PATTINSON and DANNII MINOGUE among the familiar faces in VAUXHALL CROSSED.
Pedrero, who has performed stunts in all the Potter films as well as James Bond movies Goldeneye and The World Is Not Enough and Braveheart and The Mummy, will direct the British spy movie at Pinewood Studios in England, where the 007 movies are shot.
The film, about American and MI6 agents who team up to take down a psychotic dictator, also features The Full Monty star Hugo Speer.
Gozde: Here is the IMDB page for the movie no mention of Rob. Contact Music has been publishing (what we call) CRAP for the past month. So I'll say "I don't think this is true since I can NOT see Rob making a movie with Dannii Minogue.

He would be a HOT MI6 agent though (as pictured below reaching for his gun or just looking very 007:))
Thanks to out fab Kim for the tip :)