Boo Boo (
giggle
) Stewart gave an interview to
Access Hollywood
and he says he is signed on for 3 movies in the Twilight Saga: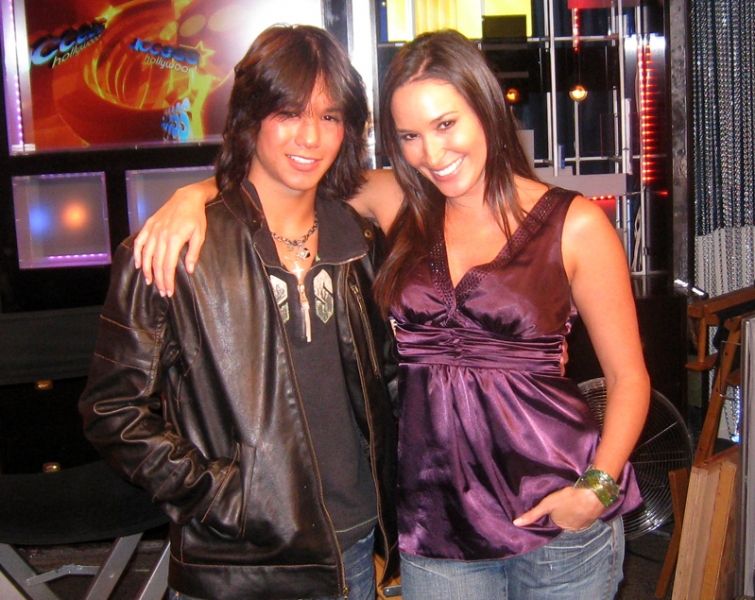 LOS ANGELES, Calif. --
New "Twilight Saga" cast member Boo Boo Stewart has some big news for fanpires.
"I heard there's going to be three more movies," he told Access Hollywood's Laura "Dish of Salt" Saltman in a new interview. "'Eclipse,' 'Breaking Dawn,' and there should be one more."
The star's rep also noted the additional films when Boo Boo's casting was announced to Access.
"Boo Boo Stewart will play the character Seth Clearwater in the next three installments of the wildly popular 'Twilight' film franchise based on the best-selling novels by Stephenie Meyer," the rep said in a statement.
Only three movies in the series, "Twilight," "New Moon" (due Nov. 20) and "Eclipse" have been confirmed by Summit Entertainment, who did not return calls when contacted by Access regarding news of the additional films.
"Breaking Dawn" is the fourth and final book in Stephenie Meyer's series. Should a fifth film come to light, it is unknown if it would stem from a new story – or follow the "Harry Potter" franchise's lead and split the final book into two films.
Boo Boo begins his "Twilight" career with filming this September in "Eclipse," the third film in the series, as wolfpack member Seth Clearwater. The film is due in May 2010.
"In the first movie, he's introduced and the part gets bigger as the movies go on," Boo Boo told The Dish. "Jacob's the biggest [werewolf] and then he's right there."
Gozde: So, is this confirmation that Breaking Dawn will be 2 movies or as
MyTwiLife
said did Boo Boo make a boo boo? :) He is going to make a good Seth though. Such a cute boy!
Additional BooBoo (giggle) where he talks about martial training with Miley Cyrus you can visit
Access Hollywood
who are always very good to us ;)