Previously on Robert Pattinson's Stoli T-Shirt

DUN DUN DUN!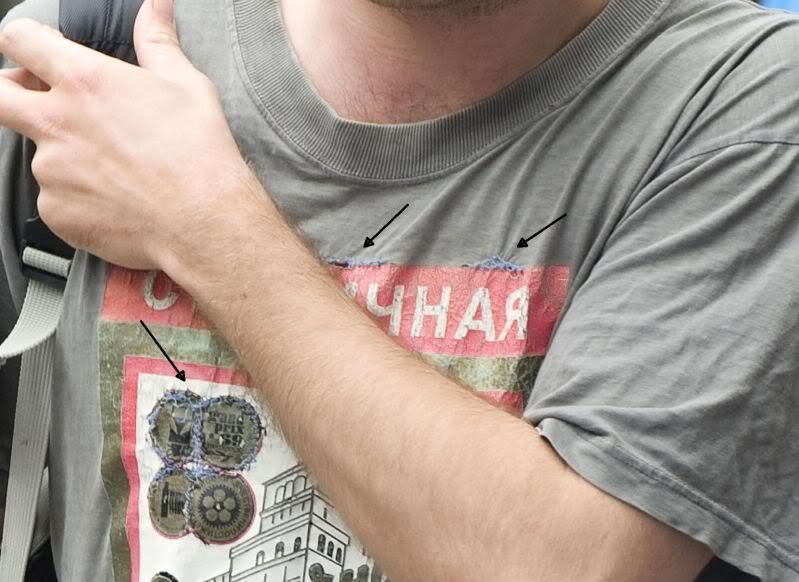 We all KNOW the Stoli shirt, we all LOVE the Stoli shirt...


And now we are uncovering another piece of the puzzle that the Stoli t-shirt is
thanks to our keen eyed reader

Gizem

:))

The t-shirt is not only comfortable, durable, fashionable, serving as a security blanket and OH SO Sexy it can also be worn inside out!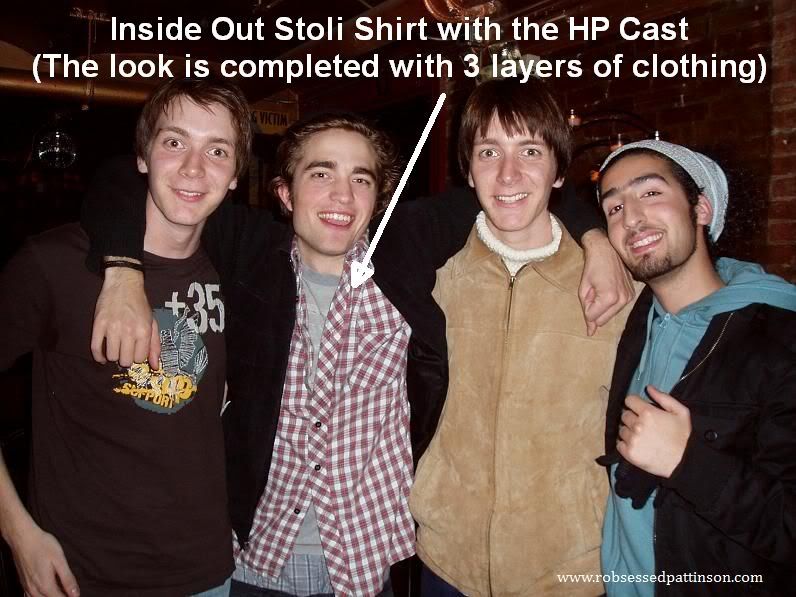 Is this really Rob or his wax figure?:) And if it IS did they really make a wax figure of Rob with the inside out Stoli shirt? Classic!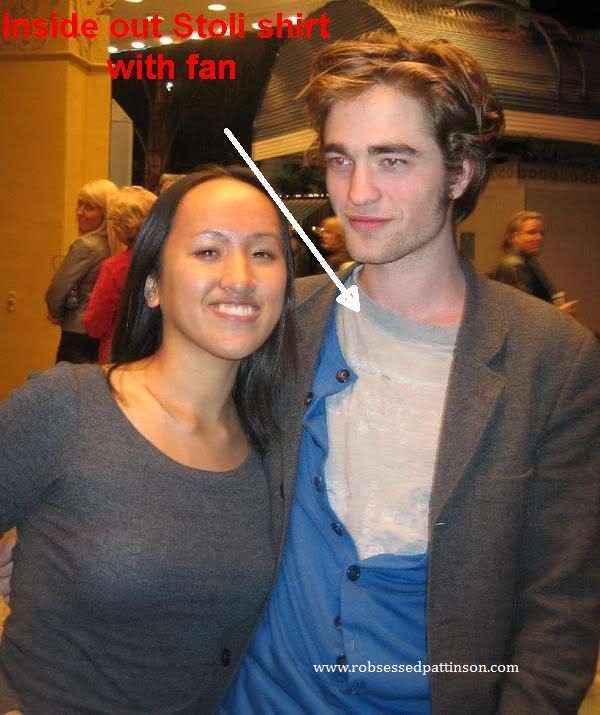 Is it a fashion statement?
Was he dressed in the dark?
Was the front of the t-shirt stained and he had to wear it inside out?
or
Was he just "high"?

Whatever the reason is it just makes us love Rob more :)