Super short blurbs from Rob but sweet nonetheless.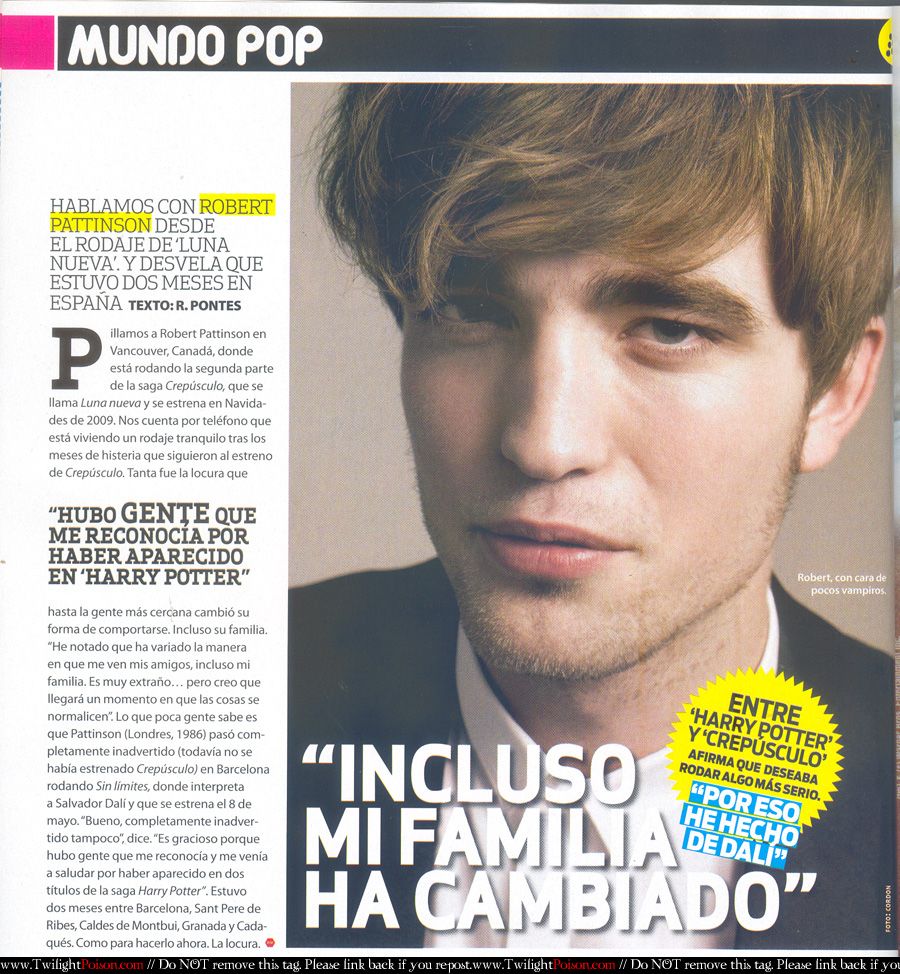 Translation below:
We called Robert Pattinson on the set of 'New Moon' in Vancouver, Canada. He told us over the phone that he's living some months of peace and calm after the months of hysteria surrounding the release of 'Twilight'.
It was so insane, that he even noticed some changed in the people around him:
"I've noticed that the way people look at me has changed a bit, even my family. It's a bit weird. But I think things will go back to normal soon."
What many people don't know is that he was in Barcelona filming 'Little Ashes' before 'Twilight' came out, almost completely unnoticed.
"I wasn't completely unnoticed. it's funny because a lot of people came up to me because they recognized me from the Harry Potter movies".
The actor spent two months filming in: Barcelona, Sant Pere de Ribes, Caldes de Montbui, Granada and Cadaqués. Like he could that now. Complete insanity.