Robert Pattinson during New Moon filming at David Thompson :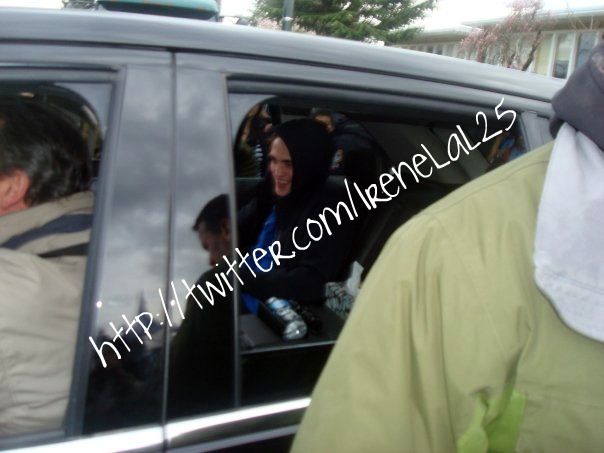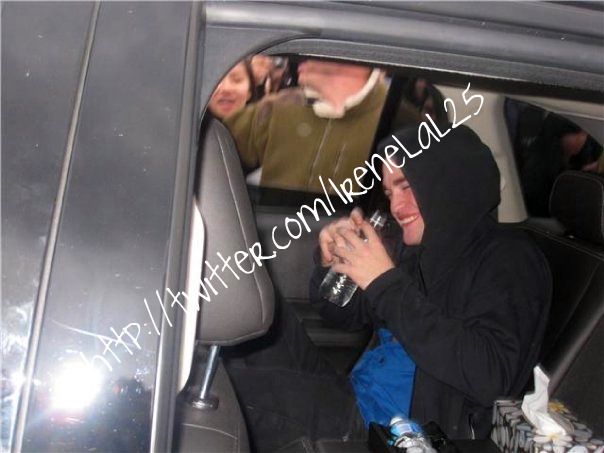 1. Whoever first thought of tagging the pictures from one corner to the other needs to get smacked in the head for being a dumbass
2. Crossing from fan encounter to stalking: 2+ pictures with the same actor and/or more than 3 different pictures with cast members. Seriously... Check out what I mean at the
source
.
3. Rob looks so cute and sweet in these pictures I can almost forgive the friggin' tags... :)