This is from
PopCrunch.com
... It's not from
Harper's Bazaar
, it's not from a reliable source....
Sounds like a load of crap. I'll bet money that it IS a load of crap.
Pop Crunch's previous "reports" include Rob and Kristen moving in together, Robert texting Kristen 400 times etc. *eye roll*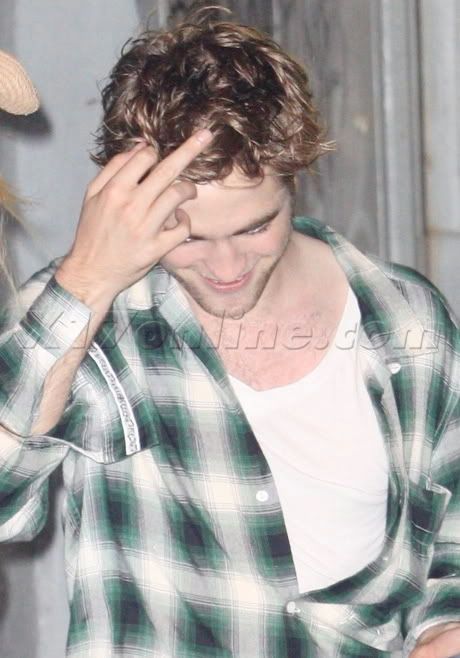 Robsten are sharing their love — on and off the set.
Twilight
stars Robert Pattinson and Kristen Stewart will reportedly go public with their clandestine romance in a revealing interview on the pages of the Dec. issue of
Harper's Bazaar Magazine
.
The tell-all interview with confirm months of speculaton romantically-linking the young stars of the wildy-successful vampire francise, insiders reveal in the Oct. 5 edition of In Touch Weekly.

"Rob and Kristen were relatively open about their relationship," says a Harper's employee who accompanied the couple to an Aug. 20 photoshoot for the magazine.
P.S.: We at Robsessed are not saying they are or aren't an item. We are simply reporting the facts and are trying to follow the motto: "If he is not shagging me I don't care who he shags". Adopt the it, you'll be happier :))
Update from
Gossip Cop
: Here's what Gossip Cop can confirm – the stars DID shoot, in Vancouver, a big feature story that as of now is slated for the magazine's December cover.
But a source close to the production tells Gossip Cop exclusively that Pattinson and Stewart "do NOT" discuss whether or not they're a couple.
Do NOT.
So there you have it. You heard it here first.