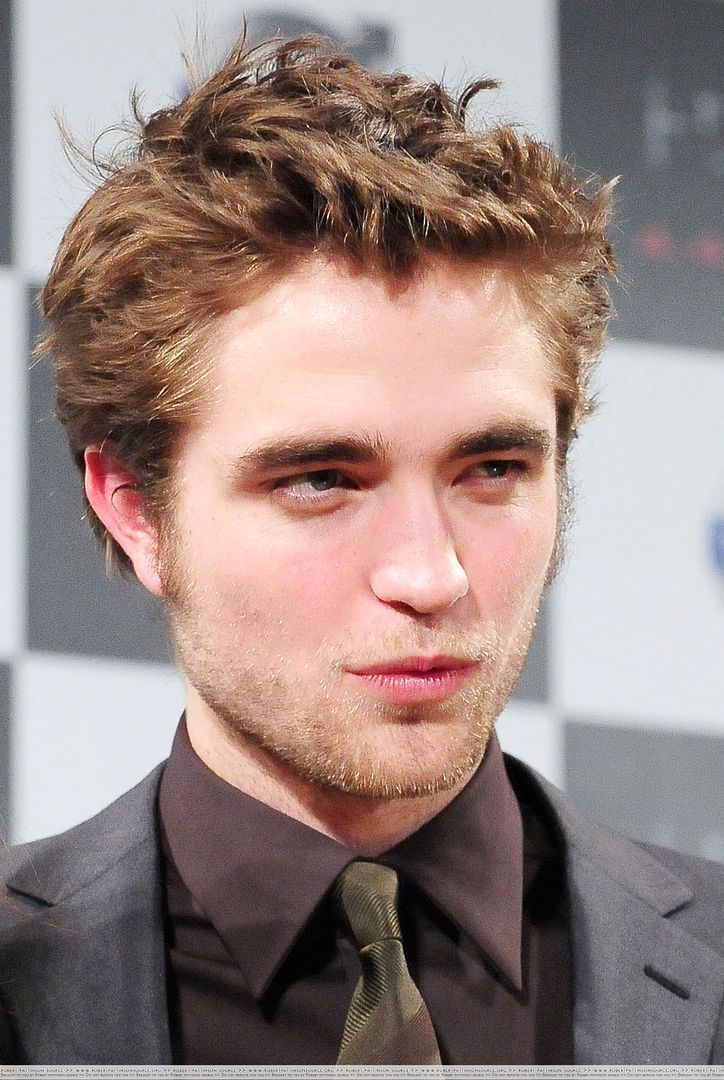 From
MTV.com
:
Robert Pattinson, Brad Pitt And More Overnight Sex Symbols

'Twilight' has catapulted RPattz into the stratosphere where he joins some other beefcake breakout stars.
Every now and then, a movie comes out that transforms a male actor into someone to be desired, adored and often watched for decades to come. We're experiencing such a phenomenon now with Robert Pattinson, who has essentially starred in one wide-release movie and had "Twilight" transform him from "Who's that?" to "Hottest Man Alive" overnight.
But where does RPattz go from here? Will he launch a decades-long career? Work with directors like Spielberg and Scorsese? Or will he become another Hollywood cautionary tale? Below are a handful of beefcake breakouts transformed by one major role, whose careers could perhaps give guidance to the Sparkly One. (
Gozde: Oh no! MTV did not just call Rob "Sparkly One"!)
James Dean
Arguably the greatest male cinematic sex symbol of all time, actors like Pattinson and James Franco continue to owe a huge debt to the lived-fast, died-young legend. When 1955's "Rebel Without a Cause" hit theaters, it made Dean an overnight sensation that was like RPattz's "Twilight" success times 10. Decades later,
Hollywood continues to wonder
what sort of career Dean would have built had he lived past age 24; the ultimate cautionary tale for young Hollywood sensations, Dean will always be a reminder of the dark side of sudden fame.
Daniel Craig
There was a time when everyone thought he was the wrong choice as Bond, but now it's hard to imagine anyone else in the role. Heralding the return of the manly man, Craig is undoubtedly a star — and "Casino Royale" is the film that made his roll of the dice pay off. But with "The Golden Compass" and "The Invasion" also on his recent resumé, RPattz needs to choose his non-franchise scripts more wisely.
Taye Diggs
Although he'd made appearances on a few TV shows and had a stint on "Guiding Light," 27-year-old Diggs was blessed with a great showcase role as strapping young Jamaican lothario Winston Shakespeare in "How Stella Got Her Groove Back." While audiences watched Angela Bassett fall for him, so did Hollywood — and two decades of movies and TV have followed, leading up to a current recurring role on "Private Practice." RPattz might see Diggs as a cautionary tale, however, because his career path has yielded far more clunkers ("House on Haunted Hill," "Malibu's Most Wanted") than classics ("Go").
Other sex symbols they talk about are: Brad Pitt, Robert Redford, Leonardo DiCaprio and Matthew McConaughey but no comparison with Rob in those paragraphs. You can them
over at MTV :)
Thanks to our lovely Laura for the James Dean picture