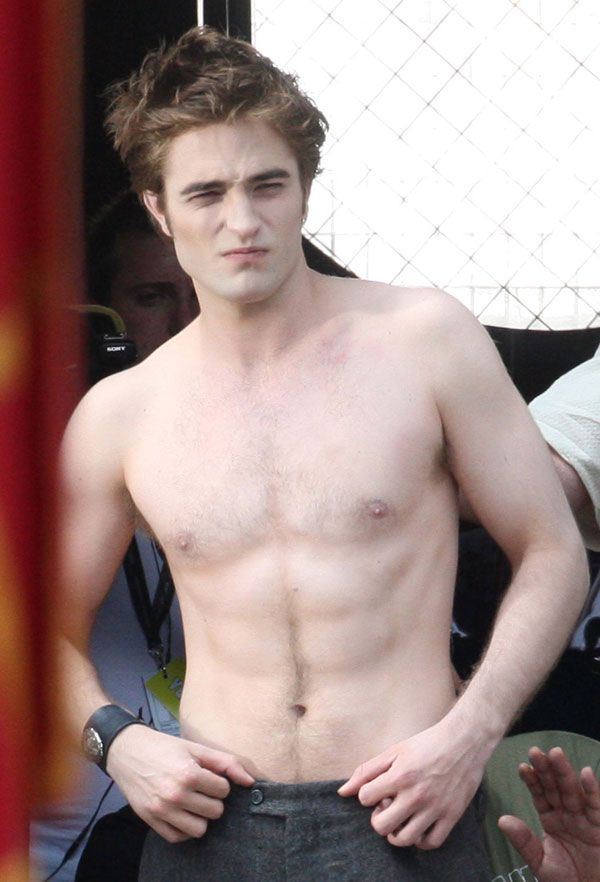 Just to make it clear the sources for this story are US Weekly and The National Ledger. Enough said-Kate
Us Weekly Magazine
has an item in their 'Hot Stuff' section this week that may shed some light on the sparkly on-screen vampire that so many girls love.
Robert Pattinson - New Moon and Twilight Star's Secret Spa Trips!
The magazine has this item: "This vampire likes to get pampered. A source tells Hot Stuff that Robert Pattinson, who's in Vancouver filming Eclipse — the third movie in the Twilight saga — frequents the posh Vida Wellness Spa at Sutton Place Hotel."
"Rob had an hour-long back massage the other day," the source tells Us, adding that the entire cast often pops in, except for Kristen Stewart, 19, who has not visited since filming New Moon in the spring. When Pattinson, 23, arrived for his most recent treatment (one hour massages start at $120), he used an alias, was "super-quiet" and, despite bodyguards, tried to remain inconspicuous in a hoodie.
The magazine adds the source says the star has more security than he did a few months ago and his plan seemed to work. Says the insider: Pattinson's masseuse "didn't know who he was but thought he had a 'star quality'.
Source:
The National Ledger
Kate: What planet has this masseuse been living on? Where the hell do I send my cv to apply for this job because I'd like to see some of Robs star quailty too.