The rumor mill was in full force last weekend (labor day weekend) saying Robert Pattinson and Kristen Stewart were spotted shopping in Vancouver
in a vintage shop (Retro Rock Vintage Clothing) a few blocks away from hotel.
Now we have a picture thanks to
@TwilightStripp ;) And thanks to Megstar13 for identifying the location.

Rob and Kristen in a thrift shop? I'm shocked to my core!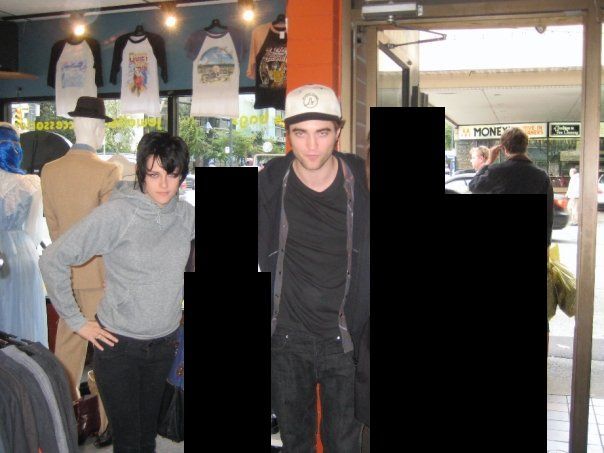 Also here are 2 pictures from a year ago, September 2nd 2008, where Rob is wearing the same shirt and jacket :) Oh Rob...