Robert Pattinson will be at a fan event in Japan.
The date is not set yet but last year Rob looked so fine in Japan :))
Check HERE
are our earlier posts for Rob in Japan.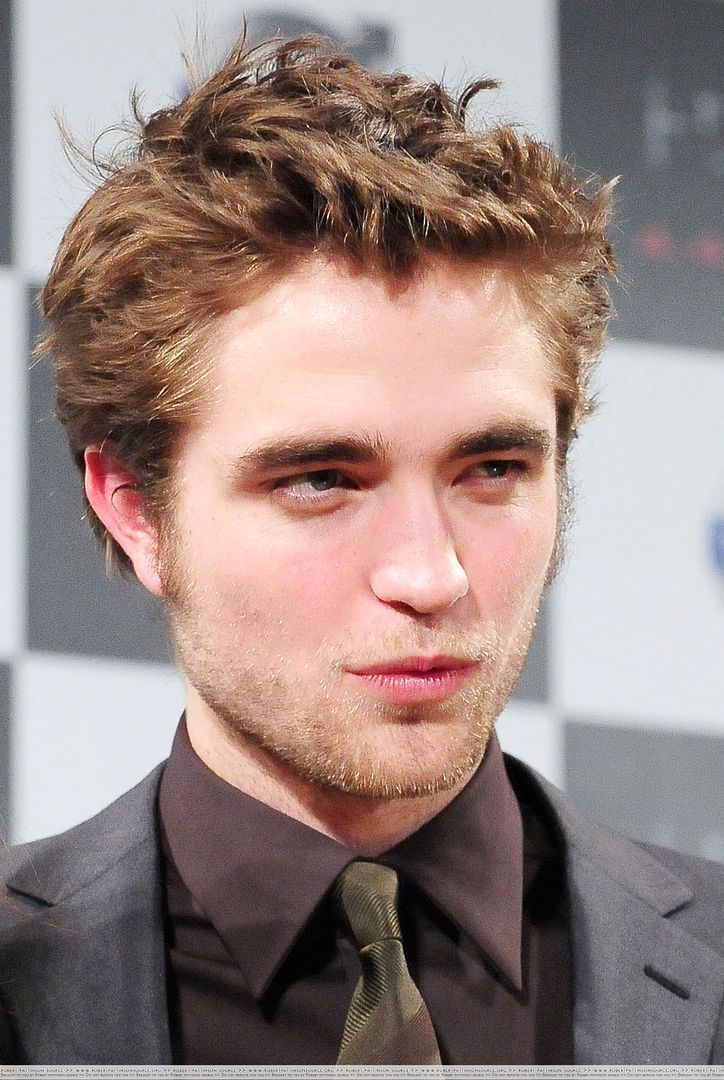 One of our readers
Seiko
sent us the following information:
I got an official email from "Twilgihter's SQUARE"; official Twilight Saga homepage hosted by Kadokawa Entertainment. Kagokawa is Japanese rep for Summit.
We don't know the date yet. They will announce the date by Sept. 30th.
The first 200 people who bought Twilight DVD (release on Sept. 18) at Shibuya TSUTAYA will receive an official "application" for meeting Rob. The luckiest pair among 200 applicants will get to meet Rob in person for taking photo together. And a free pass to Press Conference! Application deadline is Oct. 12th.
-----translation of the official mail magazine-------------------
Special News for fans who cannot wait for the DVD release of Twilight Japanese edition next week.
#Robert Pattinson is coming to Japan.#
It is now finally decided. Robert Pattinson will be coming to Japan!
.
He will be here for promotion of Twilight Saga New Moon.
#"Twilight DVD & Blu-Ray Release EVENT#
There is a chance to become Representative of Japanese Fans!
For all the people who pre-ordered DVD from TSUTAYA or plan to buy DVD at SHIBUYA TSUTAYA on Sept. 18th, there is a special PLAN.
We will be distribution "Application Post Cards" for 200 people who showed up at SHIBUYA TSUTAYA on Sept. 18th.
For those fans, there is a chance to get VERY CLOSE to Robert Pattinson.
Go to SHIBUYA TSUTAYA on Sept. 18th!
[What can you have for being an Representative of Japanese Fans?]
1. You'll get to meet Robert Pattinson in person to take photo together!
2. You'll be invited to Press Conference!
[Where to go!]
Fri Sept. 18th 2009 /SHIBUYA TSUTAYA Special Area on 2nd Floor.
[Who qualifies for receiving Application Post card?]
Customers who pre-ordered Twilight DVD from TSUTAYA
Customers who purchased Twilight DVD at SHIBUYA TSUTAYA on Sept. 18th.
Bring in the following documents to be qualified.
1. Shopping Receipt from SHIBUYA TSUTAYA
2. Print-out of the pre-order history page of TSUTYA ONLINE
[How do we get the Application Post Card?]
From 10:00, we start issuing the reservation tickets on the ground floor.
17:00 Come and wait in line with the number printed on the reservation tickets.
17:30 We hand out the Application Post Card to the first 200 people in the line.
[What do we do with the Application Post Card?]
We will be posting NEWS as soon as we know about Press Conference or Photo session dates.
http://www.twilighter.jp/news/
Make sure you are available on the dates, and send the Application Post Card to us.
[And then?]
We will email you or send you a letter by Oct. 16th.
[Deadline for application]
The Application Post Card must be received by Oct 12th.
Official Mail Magazine